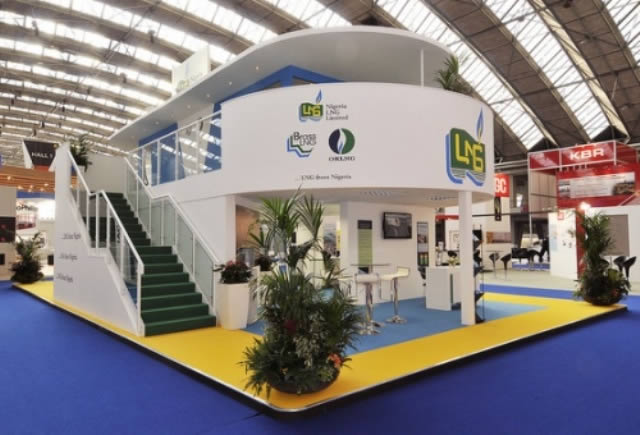 The Ongoing Shutdown of Nigerian Liquefied Natural Gas Operations Poses a Threat to Annual Gas Production"
The Nigerian Liquefied Natural Gas Ltd's continued operational shutdown is casting a shadow over the country's annual gas production of 22 million tonnes. Last Tuesday, NLNG spokesperson Andy Odeh announced that the force majeure declared in October 2022 due to extensive flooding, which disrupted supplies, remains in effect.
Force majeure is invoked when unforeseen external circumstances prevent a contract party from fulfilling obligations. "The force majeure still subsists as the unavailability of upstream gas suppliers' major liquids' evacuation pipelines, occasioned by sabotage and vandalism, still impacts feed gas supplies," Odeh stated in response to an inquiry.
The company has been collaborating with customers to mitigate the impact of the resulting gas supply shortage. NLNG is an Incorporated Joint Venture, with ownership shared between Nigerian National Petroleum Company Limited (49%), Shell Gas B.V. (25.6%), TotalEnegies Gaz & Electricité Holdings (15%), and Eni International N.A. N.V. S.àr.l (10.4%).
With a production capacity of 22 million tonnes annually, NLNG primarily serves clients in Europe, including Galp and Endesa, under long-term contracts. It also engages in over 70 spot agreements across major LNG markets and is the largest gas supplier to the Nigerian market.
In October of the previous year, NLNG declared force majeure due to its upstream gas suppliers' actions, resulting in approximately 18 cargoes exported in September, according to Refinitiv data.
Given that 90% of foreign exchange and around half of the budget relies on fossil fuel exports, the situation is concerning. Former President Muhammadu Buhari noted that NLNG generated $114 billion in revenue over the years, paying $9 billion in taxes. Dividends worth $18 billion were paid to the federal government, along with $15 billion in feed gas purchases.
NLNG's Managing Director, Tony Attah, revealed the firm's sales and purchase agreements with offtakers for domestic LNG supply, highlighting revenue generation surpassing $110 billion since 1999. Additionally, the company's General Manager, Production, Adeleye Falade, disclosed a nearly $7 billion revenue loss in 2022 due to a gas supply shortfall.
As NLNG's gas production continues, power generation companies have been voicing concerns about gas shortages affecting plants connected to the national grid. These concerns arise as power generation has dipped below 4,000 megawatts per day, impacting grid discipline.
The Nigerian Electricity Regulatory Commission has emphasized the need for infrastructure investments and operational procedures to enhance real-time grid visibility. Experts suggest that achieving at least 30,000MW is crucial for the country to achieve energy sufficiency.