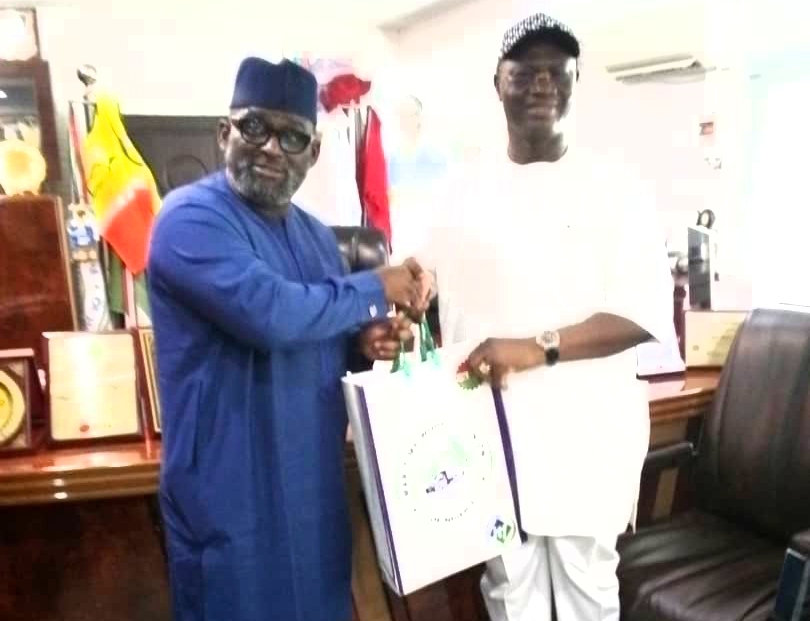 The Nigeria LNG Ship Management Limited (NLSML) has pledged total cooperation with the Maritime Workers Union of Nigeria (MWUN) on the welfare of seafarers in the company's employ
The Managing Director of NLSML, Abdul-Kadir Ahmed stated this when he paid a working visit to the National Secretariat of MWUN on Thursday.
According to a press statement signed by Comrade John Kennedy Ikemefuna, a member of the union, the visit was aimed at congratulating Comrade Adewale Adeyanju, who was recently elected as the Deputy President of the Nigeria Labour Congress (NLC) at Abuja.
Ahmed said the visit was geared towards strengthening already existing good ties between NSML and the union; especially as it concerns seafarers in the employ of the NSML with cognisance to the Collective Bargaining Agreement (CBA).
According to the statement, Com. Adeyanju was impressed with the NSML management's visit as it afforded the two parties the opportunity to interact on issues of utmost importance.
While speaking, Comrade Adeyanju said that the NSML boss and his team visit to the Union had shown that he is indeed a grass root administrator who has immensely transformed the NSML.
Also showing appreciation, the NSML MD said he will continue to come to the table with issues of mutual benefits that will be to the advantage of the union and seafarers in the NSML workforce.
Follow us on Facebook/ twitter