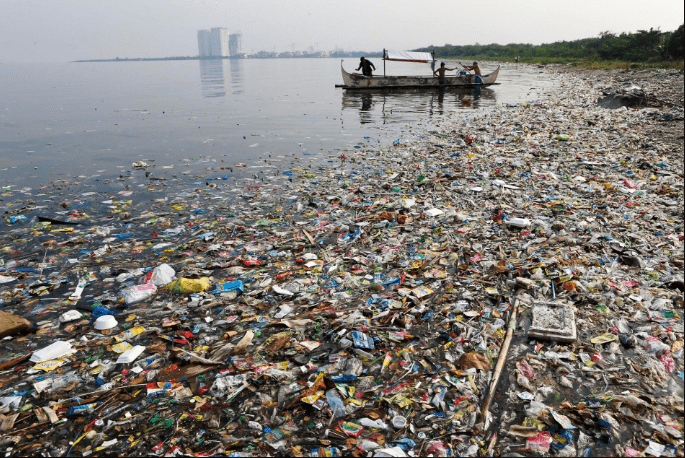 The Nigerian Ports Authority PA), says it has taken measures to address pollution of the marine environment.
It also said that it had adequately secured facilities to alleviate the different aspects of pollution of the marine environment.
Mr Chukwuemeka Uchendu, Assistant General Manager, Environment at NPA,  said this at the Lagos International Maritime Week (LIMWeek 2023), organised by the ZOE Maritime Resources Ltd. in Lagos.
The week has the theme," MARPOL at 50-Pollution from Ships, Africa's Commitment to Clean Oceans Seas, Inland Waters and the Marine Environment.
MARPOL is an international convention for the prevention of pollution from ships.
MARPOL has six annexes that focus the prevention of pollution by oil, noxious liquid substance in bulk, and harmful substances carried by sea.
Others include pollution by sewage from ships, pollution by garbage from ships, and air pollution from it
Uchendu highlighted the authority's commitment to securing facilities and managing waste appropriately in all ports across the country.
He said that private funds were infused to improve waste management within the sector, with vessels paying for waste disposal services.
According to Uchendu, all the ports in the country has the facilities to be able to manage waste appropriately.
"Initially, we were doing these on our own but we found out that we needed to infuse private funds, to be able to manage this sector of our business.
"As per the vessels that come into our port, we have provisional bills for disposal of waste and they pay for those service.
"It is only when we don't render those services that they can ask for refund, and so, we ensure that they don't complain," he said.
NPA has also established the Pollution Control and Crude Oil Management Department to tackle pollution issues caused by ships.
"When it comes to ship pollution, we made sure that those waste do not find their way back into the marine environment.
"Now, we are talking about waste to wealth, the waste being generated on board the vessel, most times, we turn it into wealth instead of disposing," he said.
Uchendu, however, said that they were having problems with some of the local boats, fishing boats and those who are not the conventional one, in enforcing compliance.
He acknowledged that the majority of waste in waters originates from municipal sources.
Also, Ms Iroghama Ogbeifun, the Managing Director of Starzs Investments Company Ltd., underscored the significant challenge of plastic waste in Nigeria.
She emphasised the need for effective disposal and compliance with environmental standards.
"Our organisation has stopped distributing vessels with bottle water, water dispensers were sent instead and this has ensured that we cut plastic usage by 80 per cent.
"We also educated our workforce on the need to be environmentally compliant and this helps us track our carbon emmission," she said.
Ogbeifun predicted that a day of reckoning would come when people would prioritse adherence to such standards.
The News Agency of Nigeria reports that LIMWeek is a platform for learning, networking, expanding ones scope and others in the maritime sector.