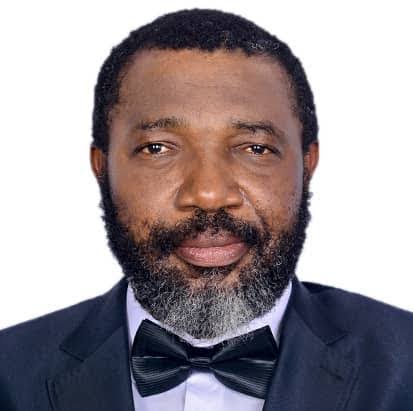 The head, Sea Empowerment Research Centre, Mr. Eugene Nweke has given kudos to Ghanaian President Nana Addo Dankwa Akufo-Addo for the recent launch of the National Integrated Maritime Strategy (NIMS), which is aimed at bolstering the protection of the nation's territorial waters.
He commended Ghana's administrative approach to adopting the Africa Maritime Integrated Strategy signed into effect by former President Goodluck Jonathan and the Head of the AU in 2014.
Nweke, in a conversation with Shipping Position Daily, shared his insights on the maritime strategy and its implementation.
He equally recommended that Nigeria should take a cue from Ghana, even as the nation has created a Ministry to oversee the nation's abundant blue economy
Making reference to the AIMS Strategy, he said: "In my opinion and based on my monitoring, the most appropriate and administrative approach to adopting the Africa Maritime Integrated Strategy (AIMStrategy), signed into effect by HE GEJ as the President of the Federal Republic and Head of the AU in 2014, is the approach taken by the Ghanaian government."
He posited that, the AIMSTRATEGY "is a deliberate National maritime policy of a nation driven by a President, after due consultation and considerations with both legislative and judiciary. Failure to domesticate the strategy opens a vista for spending spree in the name of propagating a concept instead of an interventionist strategy as outlined by the AU for the African maritime nations to collectively redeem and reclaim its marine domain and restore its territorial integrity".
Nweke further elaborated on his perspective: "The AIMSTRATEGY is aimed at the evolution of a BLUE ECONOMY Concept in line with the priorities outlined by the Ghanaian President. AIMSTRATEGY should not be fragmented among various agency heads. Instead, it should be embraced as a deliberate national maritime policy, championed by the nation's President after comprehensive consultations with legislative and judicial bodies."
He emphasized the potential consequences of not properly implementing the AIMSTRATEGY:
"Failure to domesticate the AIMSTRATEGY could lead to misappropriation of funds under the guise of propagating a concept, rather than effectively implementing the AU's interventionist strategy for African maritime nations. There is a call for lawmakers to revisit the AIMSTRATEGY document for necessary refinements."
Regarding recent developments in the sector, Nweke acknowledged the creation of a Ministry of Marine and Deep Blue Economy by the current administration:
"The cheering news in our environment is the creation of a marine and deep blue economy ministry (even though the ministry's nomenclature itself requires administrative modification) by the present Administration."
He said there is need on the part of the government to integrate the Aimstrategy into the blue economy. "However, the new Minister should settle down to study the AU Aimstrategy Document and make necessary adjustments for effective and focused Implementation and administrative flow".
He concluded by emphasizing the importance of a thorough study of AIMSTRATEGY documents and the need for necessary adjustments:
In summary, Nweke calls for administrative improvements to ensure the successful implementation of the AIMSTRATEGY.