Major oil companies operating in Nigeria have voiced out their challenges in taking key investment decisions on asset development in the oil and gas industry saying absence of clear fiscal policy would continue to haunt investment in the sector.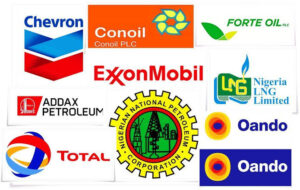 Speaking one after the other during the Chief Executive Officers, CEO's session in the just concluded Nigeria International Petroleum Summit, NIPS in Abuja, they complained about contract cycle space, security and production cost issues among other challenges.
Speaking at the forum Michael Sangster, Managing Director and Chief Executive Officer of Total Nigeria E&P, stated that since the Nigeria Oil And Gas Content, NOGIC Act was signed into law, there has been exponential growth in the local content development in the country's oil and gas sector
He emphasized the need for the local content development to be driven by transparency, focus and measured responsibility with a view to giving room for value addition in the country's hydrocarbon industry.
Sangster disclosed that his company has done well in local content through project award and execution, adding that it would continue to deepen its interest in promotion of local content in line with its aspiration to contribute immeasurably to the nation's oil and gas sector.
He said the company has also keyed into the energy transition bug and that it would continue to deploy innovation and robust ideas to change the energy landscape in Nigeria.
In his comments, Daniel Roberto, Chief Executive Officer of Italian oil major Eni, advocated quick resolution of grey areas in the Petroleum Industry Bill, PIB, to facilitate its passage.
Roberto argued that investment decisions are guided by an enabling policy environment and in economic terms investors would like to have a better understanding of the revenue stream before putting money on the table.
He said the government should take a strong position on policies that will improve the security situation.
In his submission, Richard Laing, cautioned on rising insecurity and cost of production.
Laing, advised the government to fast track amendment of the Petroleum Act, as contained in the PIB which he said will set the pace for sustainable investment.
"I don't think I would be able to convince my company to invest in an environment that does not guarantee profit return, it would be best to look for where we can achieve substantial return, but I will be an advocate for Nigeria to put things in place to be an investment destination.
He stressed that sanctity of Contracts is a Critical Driver of Foreign Capital Investments Into the Nigerian Economy, adding that fixing governance in the country was vital to entrenching the Sanctity of Contracts, thereby ensuring that the nation aligns with global best practices on rules and regulations around business and commerce.
According to him, Nigeria represents a very strong proposition for investments if it can fix governance to attract more investments and pull itself out of the current economic crises.
He shared the opinion that building integrity in the nation was important if Nigeria was going to achieve an enabling environment to attract investments into its economy.
Osagie Okunbor, Chairman Shell Companies in Nigeria and managing director, Shell Petroleum Development Company, SPDC, said the company is developing a number of assets with view to enhance reserve.
Okunbor, also spoke in line with his contemporaries especially on the issue of security.
In his wrap up remarks, the Director of the Department of Petroleum Resources, DPR, Sarki Auwalu, assured that urgent measures would be taken to provide enabling environment that will encourage more investment in the sector.
Auwalu, noted all concerns raised by partners in the sector, adding that it is government's desire to improve on the investment climate to boost oil and gas reserves so as to earn more royalties.