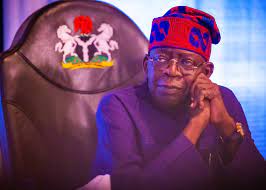 Ijaw Elders Forum (IEF), a coalition of Ijaw groups, has written to President Bola Tinubu to demand a review of procedures in disposal of vessels and trucks seized for complicity in oil theft.
The letter, dated July 31, condemned the menace of oil theft oñ the Nigerian economy and the Niger Delta environment.
According to the letter, signed by Chief Efiye Bribena, Secretary of IEF, the indiscriminate blow up of vessels used for oil theft had adverse impact on the environment which the people depend on.
"We write to express our utmost dissatisfaction on the mode of disposal of vessels and trucks impounded with stolen crude in the Niger Delta.
"Destroying vessels laden with crude oil exacerbates the existential threat to the environment and survival of the people.
"In fact, the destruction of the MT TURA in the latest incident by bombing of the vessel was extremely horrifying and unacceptable," the IEF said.
The IEF recommended implementation of measures in the interest of the environment, transparency and the national economic interest.
"NNPCL and the Military Authorities should improve the Standard Operating Procedure (SOP) for disposal of such vessels in the future.
"All efforts should be made to evacuate the stolen crude to the nearest oil Flow station, Oil Terminal or Refinery before proper disposal of such vessels.
"The relevant authorities should install an open-access portal for tracking vessels that are seized with stolen crude and products, up till the point of final disposal," the IEF said.
The group sought collaboration with stakeholders such as the Nigerian Extractive Industries Transparency Initiative (NEITI), Extractive Industries Transparency Initiative (EITI), and the International Maritime Organization (IMO).
The IEF letter was also endorsed by representatives of the coalition comprising Ijaw Professionals Association, Ijaw Nation Forum, G24 Embasara Foundation, and Ijaw Women Connect.
They urged the federal government to be transparent and disclose the masterminds of the syndicate as well as the prosecution of the owners of the impounded vessels.
The forum also appealed to the President to prevail on the oil industry regulators to urgently direct oil firms to safely decommission all idle well heads and pipelines in the Niger Delta region.
The IEF urged the agencies of the federal government in the oil sector to discourage artisanal refineries and set machinery in motion to promote construction of modular refineries in oil bearing communities.