Oluyinka Onigbinde
The Chairman Governing Council for the Regulations of Freight Forwarding in Nigeria (CRFFN) Alhaji Abubakar Tsani has said only members recognised and registered with the CRFFN will be allowed at the Annual General Meeting (AGM) of the Association of Nigerian Licensed Customs Agents (ANLCA).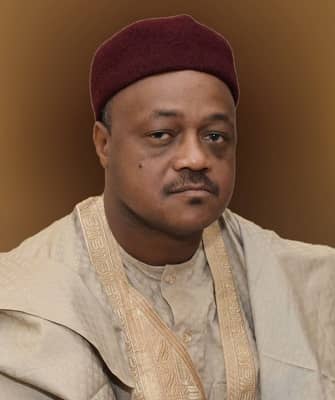 Tsanni in a telephone chat with our correspondent early this morning stated that members of ANLCA who were not registered with the CRFFN and obtained the freight forwarders' number should not bother to attend the meeting as they would not be allowed entry into the venue and would be arrested.
He said "The AGM is strictly for the CRFFN registered members of ANLCA only. What it means is that if your name is not found in the register of CRFFN and you are not allotted the freight forwarders' number, you will not be allowed into the venue of the AGM."
He warned those planning to foment trouble to have a rethink as the security agencies on ground have been properly briefed on what to do with such people. "Anybody who is not accredited to attend today's AGM found around Eko Hotels, venue of the AGM will be arrested", Tsanni stressed.
The Chairman noted that every arrangement has been put in place to ensure a hitch free AGM that will usher in a new Board of Trustees, BoT members of ANLCA thereby laying the foundation for a lasting peace in the largest freight forwarding association.
He therefore called for the cooperation of members and well wishers of the association to see to the successful AGM that will see to the rebirth of the association.
The CRFFN Governing Council volunteered to supervise the Annual General Meeting, AGM of ANLCA following the protracted crisis that has rocked the association in the last five defying every effort at reconciliation.
The AGM is among other things expected to chart a new course for the association and bring to an end the lingering crises. The event will also kick- start the process of preparation for the National Executive Committee (NECOM) election as the tenure of the present NECOM expires in a month time.
The ANLCA AGM which is expected to attract all members of the association from across all the zones in the country would be by physical participation.