The Organisation of Petroleum Exporting Countries (OPEC), has increased Nigeria's August, 2022, oil production quota by 1.5 per cent to 1.826 million barrels per day (mbpd) from 1.799 mbpd in July, 2022, which falls within a plan to boost production target by 100,000bpd in September, 2022.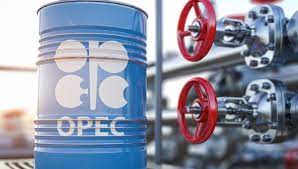 This was one of the several outcomes of the 30th OPEC and non-OPEC Ministerial Meeting held via video conference.
Nigeria's oil quota remains the highest in Africa, followed by Angola and Algeria with 1.525 mbpd and 1.1055 mbpd respectively, while Sudan is the least with 75,000 bpd.
The continuous increase in the production quota of Nigeria and other member countries in the past few months is a response to energy crises caused by COVID-19 and recently the Russian and Ukraine war, which has lasted for months.
The group, however, gave the go-ahead to lift their oil production targets for September by 100,000 bpd as recommended by the Joint Ministerial Monitoring Committee (JMMC) after yesterday's meeting, Amena Bakr, Chief Opec Correspondent & Deputy Bureau Chief at Energy Intelligence, reported just as the ministerial meeting of OPEC+ began on Wednesday.
Saudi Arabia and the UAE are believed to be the only two producers in OPEC+ and in the world currently holding enough spare capacity to raise their oil production.
Kindly like us on Facebook/twitter