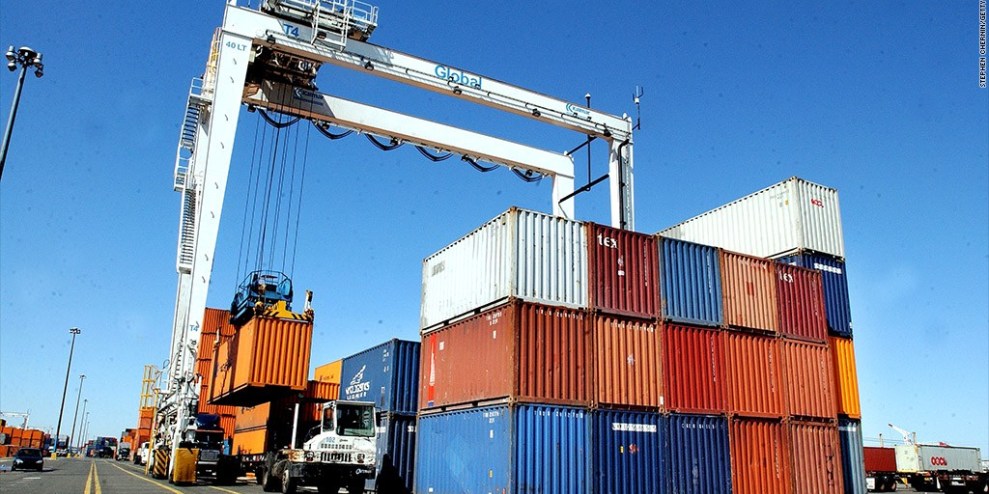 In a resounding response to the recent report on foreign trade in goods statistics, released by the National Bureau of Statistics (NBS), the Organized Private Sector (OPS) in Nigeria's logistics and trade industry has raised a fervent call for diversification in the country's export portfolio.
The OPS influential figures such as Mr. Segun Ajayi Kadiri, the Director General of the Manufacturers Association of Nigeria (MAN), and Mr. Muda Yussuf, CEO of the Center for Promotion of Private Enterprise (CPPE), have expressed both optimism and caution regarding the significant surge in Nigeria's exports during the second quarter of 2023.
The NBS report released last week had painted a promising picture, with total exports surging to a remarkable ₦7,015.71 billion in Q2 2023, out of a total trade value of N12,741.96 billion. This represents an impressive 8.15% increase compared to the first quarter of 2023 when exports amounted to ₦6,487.04 billion.
Moreover, the report indicates a 5.20% improvement over the export performance of the same quarter in 2022, which recorded ₦7,400.89 billion in exports.
Mr. Kadiri of MAN lauded this export growth, asserting that it speaks well for Nigeria's economic prospects, even as he underscored the pivotal role played by the manufacturing sector, citing the surge in the value of manufacturing goods exports, which skyrocketed to ₦212.1 billion in the second quarter of 2023, up from ₦131.1 billion in 2022.
Kadiri emphasized that this development marked a significant stride towards diversifying Nigeria's export portfolio away from over-reliance on oil.
However, Mr. Yussuf of CPPE, while acknowledging the importance of crude oil exports, which still constitute about 95% of Nigeria's total export value, stressed the pressing need for diversification.
He cautioned against complacency, citing untapped potential in non-oil sectors.
Yussuf raised concerns about challenges in the foreign exchange market, where scarcity and high costs have significantly impacted imports. He pointed out that businesses are grappling with obtaining foreign exchange at competitive rates, hampering their ability to procure essential supplies and raw materials.
Analyzing the export surge, data revealed a diverse range of export categories in Q2 2023. "Mineral products" led the way, contributing ₦6,377.08 billion or 90.90% of total export value, primarily propelled by oil and gas exports. Europe emerged as the primary destination for Nigerian exports, absorbing goods valued at ₦3,160.67 billion (45.05% of total exports), followed closely by Asia with ₦1,728.74 billion (24.64% of total exports). The Americas received exports totalling ₦1,372.23 billion (19.56% of total exports), while the African continent, including ECOWAS countries, received exports valued at ₦747.84 billion (10.66% of total exports).
Among the top export destinations, The Netherlands recorded the highest value at ₦788.85 billion (11.24% of total exports), followed closely by the United States of America with ₦718.63 billion (10.24%). Indonesia, France, and Spain rounded out the top five, collectively accounting for 44.23% of the total export value in Q2, 2023.
But, Mr Olatunbosun Johnson, a prominent exporter, echoed the OPS' call for diversification, emphasizing the need to reduce Nigeria's traditional reliance on oil exports.
He specifically advocated for a shift towards non-oil exports to create a more resilient and diversified economy. Johnson highlighted the potential of Nigeria's agricultural sector, solid minerals, and the importance of value addition to boost manufacturing exports. He emphasized that with fertile land and favourable climate conditions, Nigeria can significantly increase its exports of products like cocoa, palm oil, rubber, and cashew nuts.