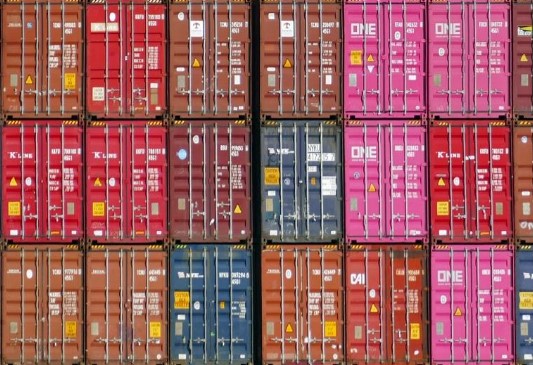 The prospect of a traditional peak season is slipping away with each week that passes and ocean carriers are as yet unable to see any significant uptick in export orders from China.
Maersk said this week that demand remained "stable" but said it had "not seen any drastic surge".
Another carrier contact told The Loadstar this week that the "talk of green shoots had been premature".
"We have now moved on to the hope of a late peak season," he said.
"Eventually those inventories will need replacing for the holiday season as nobody wants last year's products," he said.
Without the visibility of a forthcoming peak season boost, east – west container spot rates came under pressure again this week with, for instance, a Shenzhen, China-based forwarder offering rates of $1,000 per 40 ft from Ningbo or Qingdao to Rotterdam, valid until 10 June.
Moreover, a major carrier has reset its 'special' FAK rates for a Loadstar shipper contact to $850 per 40 ft, from Yantian, Nansha and Xiamen to a range of North European ports, effective 1 June and valid for shipment up to 14 June.
This compares to this week's reading of Xeneta's XSI Asia – North Europe component which edged down slightly for an average of $1,370 per 40 ft.
Meanwhile, MSC has ramped up the pressure on its 2M partner Maersk by announcing that with effect from a sailing from Asia on 9 June, it is to reinstate its discontinued Swan service to Antwerp and the Baltic as "a standalone MSC service".
Elsewhere, the Asia – Mediterranean tradelane is looking more positive for carriers with Maersk reporting that "demand is healthy".
"We expect a full network while we are proactively working on additional capacity to cater for customer demand," said Maersk.
It added that market demand for the Mediterranean was "expected to continue growing throughout Q2" and recommended customers use its SPOT platform for bookings.
On the transpacific, the market remains in the doldrums, plagued by the rising cost of living and interest rates – negative fundamentals that are dragging down consumer spending in Europe.
According to Signal data, this week's manifest import volume through the Los Angeles container terminals is down 18% on the same week of last year at 86,971 teu, with next week also currently showing an 18% deficit.
The Freightos Baltic Index (FBX) Asia – US west coast average spot rate slumped by 15% this week to $1,312 per 40 ft, ruling out for the time being any hope for carriers looking to introduce another GRI on the route.
On the Atlantic coast, spot rates were more stable this week with Drewry's Asia – US east coast average spot edging down by 2% to $2,760 per 40 ft.
And spot rates on the transatlantic are continuing to head south with the XSI North Europe to US east coast average spot rate declining by 4.5% this week to $2,367 per 40 ft.
However, 'market' rates on the transatlantic are being touted at $2,000 per 40 ft and below, and it appears that unless there is a pick-up in demand, the indexes will crash below the $2,000 watershed by the summer.
Listen to this clip of Peter Sand, chief analyst at Xeneta, speaking on The Loadstar Podcast about how the shipping lines will manage this year.
Follow us on Facebook/ twitter