The Petroleum and Natural Gas Senior Staff Association of Nigeria (PENGASSAN), has urged the Federal Government to revoke licences of oil marketers selling above approved pump price of Premuim Motor Spirit (PMS).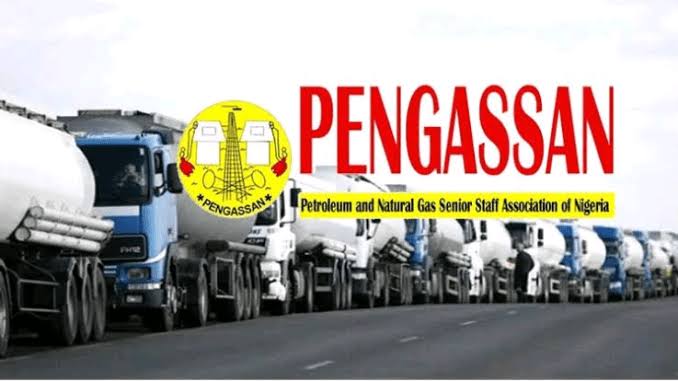 PENGASSAN said the Nigerian Midstream and Downstream Petroleum Regulatory Authority (NMDPRA) should immediately mobilise its staff in various locations nationwide to monitor compliance and anyone found wanting, should have their licences revoked to serve as a deterrent.
PENGASSAN, in a statement on Monday by its National President, Mr Festus Osifo, said the call for the revocation of licenses became urgent, following  persistent scarcity of PMS in the last six months.
"Should this collusion go on unchecked, we will not hesitate to partner with other stakeholders in ensuring that Nigerians are not further exploited. A stitch in time saves nine," he said.
Osifo, while empathising with Nigerians on the hardship currently faced with the scarcity and drastic hike in PMS price, decried that one litre of PMS is being sold between N185 to N650, depending on the location and outlet.
"While we understand that the parameters imputed into the old PPPRA and now NMDPRA template has since changed because of some economic vagaries such as exchange rate fluctuation, vessel hiring cost and cost of Automotive Gas Oil (AGO) amongst others.
"There is no sufficient justification for PMS to be selling for such highly inflated price, thereby subjecting the masses to further difficulties.
"Even though we have some good marketers who tend to play by the rules, others who are overbearing have deployed methods of creating artificial scarcities to hike the price of the product uncontrollably.
"From data available to us from our members, there is over 30 days PMS sufficiency in the country; hence there is no basis for the current scarcity and hardship that Nigerians are being subjected to," he said.
He said the national leadership of PENGASSAN had been following up with its members in NNPC Trading Limited who were responsible for assigning the products to marketers.
He said it has been following its teaming members from NMDPRA in various depots and terminals across the country on the need to carry out their functions expeditiously.
He said these members were responsible for issuing cargo clearance, monitoring compliance, routing inspection, metering calibration/maintenance, accurate delivery to trucks and record keeping, among others.