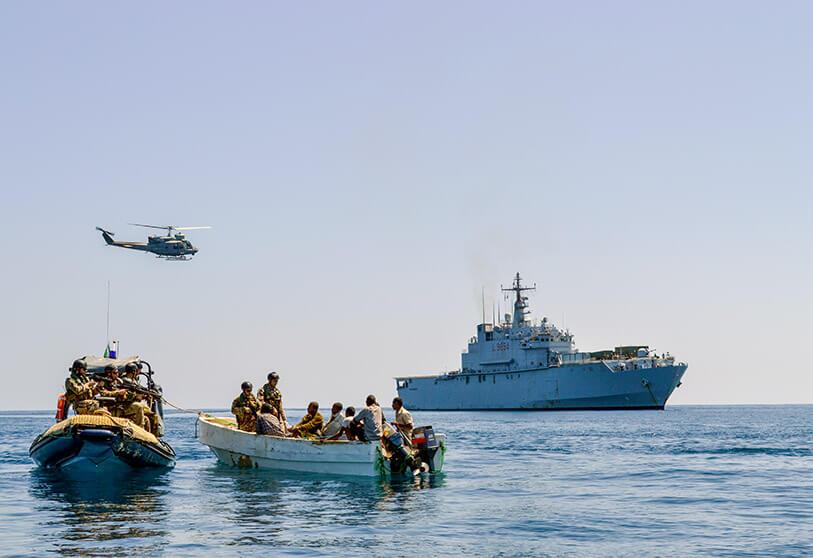 Bulk Carrier Attacked, 3 Crew Including Captain Kidnapped In Gulf Of Guinea
Another ship has been attacked by pirates in the Gulf of Guinea. The latest attack which occurred early on Tuesday brings to three, the number of such in recent weeks.
In the latest incident, a bulk carrier; GREBE BULKER was attacked by pirates at Owendo Anchorage, in Gabon. The ship had 20 crew on board.
According to TradeWinds report, three crew were kidnapped, including Captain, Second and Third Officers.
The remaining 17 crew are unharmed. The ship arrived at Owendo anchorage on Apr 30 from Port Harcourt, Nigeria. As at yesterday, the bulk carrier remains in the same position and the AIS is on.
Before yesterday's attack, a Singapore-registered oil tanker; Success 9 had been attacked late in March by pirates in the region.
The Success 9 attack was the second in less than a month after reports emerged that another tanker, the Monjasa Reformer, was boarded by pirates in the Gulf of Guinea in late March.
The Gulf of Guinea off West Africa has seen a reduction in piracy in about two years. The region is a key oil production hub adjoining no less than eight oil-exporting countries off the western African coast.
Follow us on Facebook/ twitter