Oluyinka Onigbinde
The Minister of Transportation, Muazu Sambo has given Integrated Logistics Service (INTELS) and the Brawal Oil Service Limited terminals in Onne, Port Harcourt, a seven-day ultimatum to pay the Council for the Regulations of Freight Forwarding in Nigeria (CRFFN) revenue accruable from the Practitioners Operating Fee (POF) which is owed by the two terminals.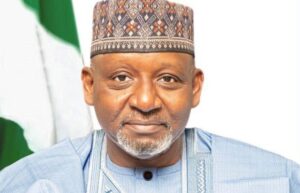 Registrar of CRFFN, Barr. Sam Nwakohu had lamented the nonpayment of the POF by the terminals to the Minister who was on a working visit to the Onne port last weekend.
Nwakohu said that despite the ministry's directive for the terminals to comply, they have remained adamant, thereby short-changing the Federal government of its revenue.
Following the complaints from the CRFFN Registrar, the Minister questioned why the terminal had refused to pay the POF. He consequently directed the terminals to comply within the next seven days.
He also directed the Registrar to write a letter to the terminals to that effect and copy both the Nigeria Port Authority (NPA) and the Ministry of Transportation.
However, when our correspondent asked the Director, Regulations and Enforcement at the CRFFN, Mr Basil Opara to quantify the amount owed by the two terminals, he said the money ran into billions of naira.
He said, "I may not be able to quantify it now, but we are talking about billions of naira, when you look at when they were supposed to start paying, we are talking about over a billion naira, but the good thing is that they have agreed to start paying the POF", he said.
Recall that CRFFN had vowed to impose sanctions on terminal operators that are yet to comply with the directives of the Federal Government concerning the collection of the POF.
Affirming the Council's resolve during a recent conversation with our correspondent Nwakohu said the council recorded 29, 714 paid invoices for the month of July 2022.
He noted that following compliance by APM Terminal and WACT in Lagos and Onne respectively, there has been tremendous improvement in the POF accruals.
Kindly like us on Facebook/twitter