By Joshua Yousouph
Nigeria Lekki Deep Seaport's dream of becoming a hub in West Africa may be threatened by the competitive port charges and ship turnaround time of neighbouring ports in West African countries.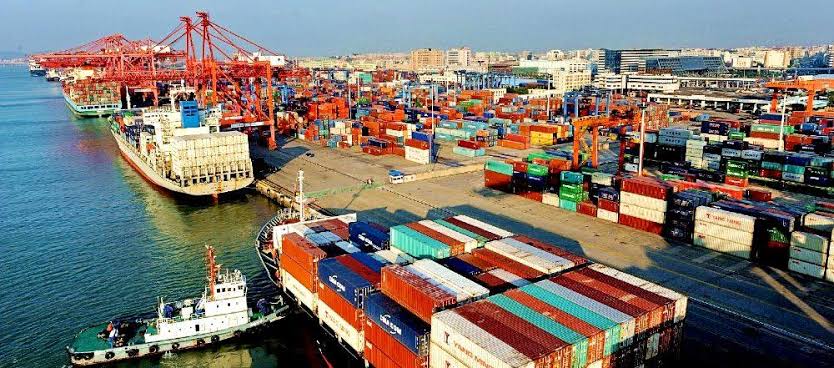 Recall that some landlocked countries have already indicated interest to route their cargoes to Nigeria's Lekki port and the inland dry ports in the northern part of the country.
This comes on the heels of the newly-inaugurated Dala Dry Inland Port in Kano, and the already existing Kaduna Inland Dry Port, which are expected to provide added advantage to Nigeria and other landlocked countries, especially Niger Republic to move their cargoes from Lekki to Kano and Kaduna, because of proximity to most of these neighboring countries.
Findings by Shipping Position Daily has revealed that the major ports in West Africa  that are competing with Nigeria are located in  Abidjan, Tema, Takoradi, Dakar, Lomé, and Cotonou.
Further findings by our correspondent revealed that turnaround time for vessels in Cotonou (Benin Republic) and Lome (Togo) is less than 24hrs, while Tema (Ghana) is about three days as against an average of five days or more in Nigeria. No one is yet sure of what Lekki port will offer.
Shipping Position Daily findings also showed that the Port of Lome is the busiest ports in West Africa with 7.17 million TEUs handled last year (against 5.77 million TEUs in 2021), the port is one of the busiest port on the continent at the moment. The maximum draught of the port is 16.5 meters.
Prior to the emergence of Lekki port, the Lome port had the record of being the only deep sea port in West Africa.
The newly-inaugurated Lekki Deep sea Port has almost 17 meters draught, which is the deepest in Nigeria and has a capacity of 2.7million twenty-foot equivalent units (TEUs) of containers per annum.
However ship turnaround time in Nigeria presently is between 7 to 14 days the highest turnaround time in West Africa, a situation that has made Nigerian ports unattractive for transit cargoes.
Findings by Shipping Position Daily also revealed that the Port of Lome handles most of the cargoes of these landlocked countries despite their proximity to Nigeria. The countries are: Mali, Burkina Faso, Chad and Niger Republic.
A top official of West African Road Transport Union (WARTU), Mr Aloga Ogbogo told our correspondent that although the Lekki Port is a modern port with all the modern facilities, there are several factors that may affect its level of competitiveness against other West African ports.
Aloga stressed that the charges at the Lekki Port is going to be major determinant, adding that if the charges are not favourable, it will increase the cost of doing business and reduce the profit margin of the port.
He noted that a critical factor to consider is the ease of doing business where cargoes can easily come into the port with less turnaround time and with less charges.
He however advised that, like other ports in West Africa, the government and management of Lekki port should make adequate provision for the expansion of infrastructure, such as transit parks amongst others. He also said the Lekki port should adequately make use of the advantage of technology by creating a synergy between relevant agencies like the Customs, Immigration and others to have one stop shop like other ports.
He also explained that, "in terms of population, we have the population and the market, but there are a lot of factors that will make our comparative advantage to be a disadvantage like the ease of doing business, security, hostility of the host community and a lot of issues".
In his words: Lekki is just coming on board. We would expect that what has caught up with Apapa and Tin Can ports will not catch up with it in terms of traffic gridlock. So there has to be a good transit park because before you know it, other companies, tank farms and manufacturing companies will start going there and that place will be more congested. These factors all count against its competitiveness. If the trucks don't have a place to park, with time the gridlock will come up.
"They should make a provision for expansion of infrastructure. The port we have in Apapa is still the same port, even when the cargo throughput increased with no provision for infrastructure expansion. These are the factors. We have the issue of synergy between the agencies, Customs, Immigration and others to have one-stop-shop like other ports"
He advised that Lekki port should learn from how things are done in sister ports in West Africa. "They should go and see how it is happening in other ports like the Port of Tema in Ghana and other West African ports so as to adequately make use of the advantage of technology in order to make a headway". Aloga concluded.
However several efforts that were made to get the reaction of the management of Lekki deep seaport, proved abortive as at press time.
shippingposition
Kindly like us on Facebook/twitter