The chairman of International Energy Services, Dr Diran Fawibe, has said that the newly proposed oil benchmark of $57 as revealed by the federal government will be determined by the Nigeria's production level of crude.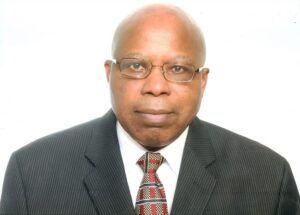 Earlier, the federal government, through the Minister of Finance, Zainab Ahmed, had disclosed its intention to set a crude oil benchmark price of $57 per barrel at 1.88 million barrels a day for its 2022 budget.
The Minister said that the new crude benchmark would lift Nigeria's current oil production from 1.47 million barrels per day to 1.88 million barrels per day, as the global economy reopens for business which has seen crude oil prices rise to their highest since 2018.
Nigeria relies on oil exports for more than half its budget and 95% of foreign exchange, but Ahmed added that the FG's spending could rise by 3% to N13.98 trillion
While addressing newsmen on Thursday, he said "$57 per barrel against the present level of almost $70 per barrel, one will not consider it to be too high or too ambitious."
Their current meeting on the 1st of this month which is last week was inconclusive as regards maintaining introduction.
He said though although there have been talks amongst some OPEC members for increased production level, an agreement has not been reached yet.
He said, "If the production level increases, we may not enjoy the high price we are currently having. The current price of oil that is over $70 and going to $80 will not be sustainable in the long time.
"In terms of $57 maybe we could sell that price but by September or October, we will be able to see and detect when OPEC has increased production and what impact that will have on the price.
"We expect that the price will still be over $60 per barrel going to next year. if that is the case $57 may not be too ambitious. Otherwise, I would have suggested that why don't we make it $55 per barrel benchmark but it's neither here nor there.
"Result will depend on what happened to production. Don't forget that we shall be entering winter and demand is not as high as during summer."
He added that "If OPEC production level is increased coupled with winter season that is almost beckoning, Nigeria may not enjoy as high price as they are enjoying now.
"Like China, India, and even Europe and America are also witnessing pullback during Covid restriction. All these may add to strong demand for oil that may counter balance the increase in production by OPEC," he concluded.
Kindly like us on Facebook