By Hariesh Manaadiar
The port is also a place where water and land meet and therefore there are trains and trucks that come into the port for the purpose of delivery (for exports onto a ship) or picking up cargo (from imports off a ship).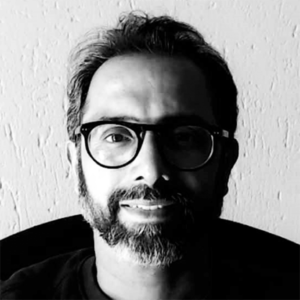 Many countries have many ports along major rivers.. Mississippi River in the USA, Yangtze in China, Great Lakes in North America are some of the examples of major rivers having many ports.
Each of the ports are controlled, operated and run by a Port Authority which sets the commercial tariff for the handling of ships, goods and passengers at that port.
Terminals
While some of the ports may handle only specific cargoes, a vast majority of the ports around the world handle multiple cargoes within the same port.
These demarcated areas handling different types of cargoes are known as Terminals.
In one port there could be terminals for:
· Container Terminal
· Ro-Ro (Roll On-Roll Off) Terminal (popularly known as Car Terminal)
· Oil & Gas Terminal
· Bulk Cargo Terminal
· Multi Purpose Terminal
These days' majority of the ports around the world have dedicated Container Terminals which specialise in the handling of containers loaded on some of the big ULCV (Ultra Large Container Vessel).
The term Terminal is also extensively used to identify inland locations to where goods are transported from the port using rail and road modes.
Good example are Inland Container Depots which are custom bonded depots/terminals also referred to as "Dry Ports" because some of them are still under control of the main port authority or ports and terminal operator.
Berth/Quay
Each port or terminal will in turn have several berths/quay which usually has shore equipment for handling cargo, covered sheds, open cargo storage areas etc where the cargo is discharged, loaded and may be stored.
A berth is basically an area where the ship is moored onto the bollards and where the cargo is loaded or discharged on and off the ships.. The land area surrounding the berth is also sometimes referred to as a quay depending on where you are from.
One container terminal can have several berths/quay where several ships can be handled at the same time.
As an example you can see below image of Brani Container Terminal in Singapore where you can see 6 container ships under operation.. Each ship is moored at a different berth and the area immediately behind the cranes on the land side maybe termed as quay.
Pier/Jetty
Pier/Jetty are pretty similar in their purpose which is usually to tie up small boats or yachts.
A Pier or Jetty could also mean a walkway extending into the sea/ocean where people can take a walk, do some fishing, eat at the restaurants etc.. There are usually no heavy commercial activities or cargo loading/unloading happening in a Pier or Jetty.
So in a way, when it comes to commercial operations, there may be a hierarchy to this.
· A coastal country may have many harbours
· Each harbour may have ports
· Each port may have terminals
· Each terminal may have berths and/or quay which is where all the commercial action takes place
But having said all of the above, in many cases, these different terms are used interchangeably in different countries and there are still more terms like Wharf, Dock etc that are used to refer to a berth or harbour.