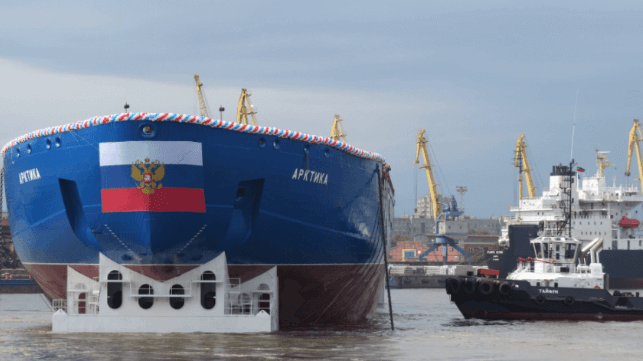 Two Russian cargo ships are believed to be involved in arms transfers between North Korea and Russia, according to analysis by the Royal United Services Institute (RUSI), a London-based think tank. The ships have been trading between the northeastern North Korean port of Najin and a port facility in Dunay (Dunay is one of many small Naval bases scattered along the coast of Primorsk Region, in Soviet times was submarines base) in Russia's Far East between mid-August and mid-Oct. The White House mentioned only one Russian-flagged vessel, MV ANGARA, involved in the transfers between Sept. 7 and Oct. 1. But according to the Washington Post, MV MARIA (Ex-Lev Yashin, renamed in Sep this year) was also spotted in the satellite imagery.
Although it is impossible to verify what the ships' cargo was, the satelite images showed that the ships are linked to the Russian military logistics network, which suggests they were carrying military equipment.
The analysis came after the U.S. government revealed on Oct 13 that the North shipped more than 1,000 containers of military equipment and munitions to Russia in recent weeks for use in Ukraine, highlighting burgeoning military cooperation between Pyongyang and Mosco
At least one of 2 ships, ANGARA, is placed on sanctions list of the U.S. Treasury Department, together with her owner. They're under personal sanctions now.
Both ships' AIS transponders are off, since Jul/Apr.