Product tanker shipping company Scorpio Tankers (NYSE: STNG) announced Monday that it has exercised purchase options on six ships that will reduce its debt by nearly $150 million.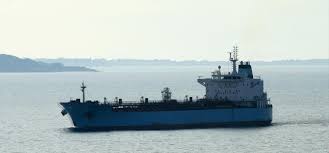 The acquisition includes two 2016 built LR2 product tankers (STI Grace and STI Jermyn), one 2019 built LR2 product tanker (STI Lavender), two 2019 built MR product tankers (STI Magnetic and STI Marshall) and one 2020 built MR product tanker (STI Miracle).
Scorpio said the leases bear interest at LIBOR plus a margin of 3.50% per annum and the purchase will reduce debt by $149.8 million upon closing in May 2023.
Scorpio Tankers Inc., led by CEO Emanuele A. Lauro and President and Director Robert Bugbee, currently owns, finance leases or bareboat charters-in 113 product tankers (39 LR2 tankers, 60 MR tankers and 14 Handymax tankers) with an average age of 7.1 years.
In its Q4 2022 investor presentation, the company said global refined product demand continues to increase, driving a significant increase in product tanker rates amid a record low orderbook and increasing ton miles.
shippingposition
Kindly like us on Facebook/twitter