The World Bank has said that the wealth value of Nigeria and some countries with abundant nonrenewable energy or recent oil and gas discoveries will be at risk due to a shift from oil, gas and coal.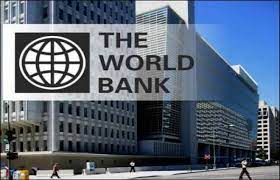 The bank said this on Wednesday in the new edition of its Africa's Pulse report titled 'Climate change adaption and economic transformation in Sub-Saharan Africa'.
The report read, "Countries with a high share of carbon and carbon-linked wealth are highly exposed to carbon risk and need to avoid policies and investments that might elevate their exposure.
"As the world decarbonises, the shift away from oil, gas, and coal will pose risk to the value of the wealth of countries that are already abundant in nonrenewable energy (for example, Nigeria and Angola), but also that of countries with recent oil and gas discoveries (Mozambique, Kenya, and Senegal).
"The risk of stranded assets in these countries highlights the need to accelerate the reduction of their wealth exposure to carbon risk.
Kindly like us on Facebook