With scrap prices are on the verge of reaching a 13-year high, the rate of ships sold for dismantling has increased significantly in the first half of 2021. Over $1 billion worth of ships were scrapped in the first six months of 2021, with the price trend likely to persist and potentially rise throughout the year.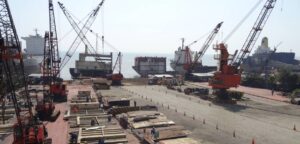 According to a market study by VesselValue, they estimate that in 2021, 275 boats amounting to 11.9 million DWT were sold for scrap. This is a 40% rise over 2020 and a 33% increase over 2019 when markets were unaffected by the pandemic.
The ship sales are mainly from sectors of the tanker, dry bulk, and offshore industries, which have seen the worst of the pandemic's economic effect on global shipping. Almost half of all cargo ships scrapped this year came from the tanker trades, with 131 vessels sold marking a fourfold rise over the previous two years. In May, trade association BIMCO stated that the pace of product tanker demolition was on track to shatter an 11-year-old record.
The steel market recovery and rising steel prices have presented a significant attraction to owners of inactive and outdated vessels. According to VesselValue, the previous ten-year high of $560 per lightweight tonne was swiftly exceeded in June and is continuing to climb. If the increasing pace of scrap prices continues, the 2008 all-time high of $754 per LT will be surpassed by the end of this year.
The offshore industry has been severely affected by the combination of the long-term slump in the oil and gas sectors and the effect of the pandemic. Financial constraints have pushed the offshore sector to abandon an increasing number of non-core assets. Although scrapping in the dry bulk sector began at a low rate, it has increased by 60% as many owners took leverage of the high scrapping rates by selling older tonnage.
Kindly like us on Facebook