Oluyinka Onigbinde
The Nigerian Shippers' Council (NSC) has got presidential approval for the implementation of the International Cargo Tracking Note (ICTN).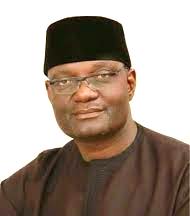 The Executive Secretary of the Council; Mr Emmanuel Jime revealed this while chatting with a Shipping Position Daily correspondent last week.
The International Cargo Tracking Note is an electronic cargo verification system that is expected to monitor the shipment of seaborne cargo and enables a real-time generation of vital data on ship and cargo traffic in and out of Nigeria.
According to the NSC boss, the presidential approval for the implementation of the ICTN has been obtained and the Ministry of Transportation has been given the responsibility of making sure the procurement processes are conducted in a manner that is consistent with international best practices.
He said: "We are waiting for the procurement practices to commence, but I want to assure that the directive given from the presidency is to make sure that anything and everything is fine with regards to this implementation of ICTN is done in a way that will answer to the demand of International best practices".
It is believed that ICTN could play a crucial role in addressing growing banditry, kidnapping and restiveness fueled by the ease of access to guns and other weapons.
The ICTN is a system for collecting documents and processing information on shipment. It helps in controlling, supervising and managing import and export, contains details of the exporter or importer, shipment value, method and type of shipment, freight cost, and the name of the vessel.
ICTN will address situations in which importers under-invoice their goods from the suppliers at the point of purchases to pay less duties and the platform will ensure manifests are not tampered with by ships for the purpose of short-changing the government.
Kindly like us on Facebook/twitter