Two studies provide detailed insight into SARS-CoV-2 pathology at the single-cell level.
According to the researchers, their work will nevertheless contribute to a collection of studies that will provide a critical resource to dissect the pathophysiology of COVID-19.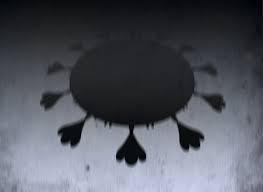 Commenting on the study, a Specialist Registrar and Associate Fellow in Anaesthesia & Critical Care at the Irrua Specialist Teaching Hospital, Edo State, Dr. Julian Ojebo said studies are ongoing on the inflammatory response of the body to COVID-19, adding that there are also post mortem studies on the Alveolar Type II epithelial cells.
According to Ojebo, while the ATII should help stop the inflammation it has been found that the COVID-19 kills it.
Adding, he said "the lung fibrosis prevents oxygen from entering into the lungs making the patient gasp for more oxygen.
"Cytokine storm is still the reason for death after severe COVID-19. What you see as the patient having difficulty in breathing at the tissue level is this disruption of this small environment at the lungs.
"What we do in the hospital is to try and halt the process and support the patient to breathe," Ojebo said.