The Standards Organisation of Nigeria (SON) on Thursday raided Yankura Market in Kano and sealed off shop and a warehouse where new and branded fertiliser bags with SON certification logo were being sold.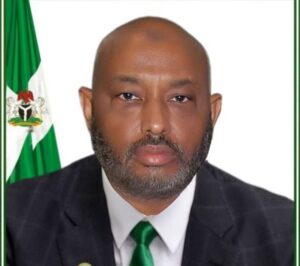 The Director-General of SON, Malam Faruk Salim, who led the exercise, said the raid was done to rid the nation of fake and substandard products that could be harmful to human lives.
Represented by the acting State Coordinator, Mr Murtala Sa'ad, he promised to make the exercise a regular one across the nation so as to stop persons selling fake products from circulating them.
Salim explained that the market shop and warehouse had brand new fertiliser bags with SON certification logo which he said could be probably used for re-bagging of adulterated fertilisers.
According to him, 15,106 customised brands of Indorama fertiliser company bags and packaging materials where discovered and quarantined.
He said that the organisation was particularly worried about the presence of fake and adulterated fertilisers in Kano markets.
He added that SON had engaged stakeholders in an effort to curb the menace of fake fertiliser in Kano markets.
He also restated the commitment of the organisation to rid the state and country of fake, unwholesome and substandard products.
Some dealers and distributors of fertilizer, who spoke to NAN, appreciated the objectives and role of SON in ensuring products manufactured in Nigeria compete in quality with best brands anywhere in the world.
They also promised to cooperate and share intelligence with the organisation in order to rid the market of substandard fertilisers.
They also commended the efforts of the director-general of SON and the compliance team in their resolve toward ensuring that manufacturers adopted best practices.
The News Agency of Nigeria (NAN) reports that the exercise caught dealers of new and branded bags with SON certification logo unawares.
The officials of SON were accompanied by NSCDC personnel to seal off the shop and warehouse.
Kindly like us on Facebook