The Standards Organization of Nigeria (SON) says it will soon establish a regional office in Kano.
Malam Faruk Salim, Director General of SON, made the disclosure on Thursday during the formal handing over of the project site to the contractor at the Sheikh Isiaka Rabiu Estate along Zaria road in Kano.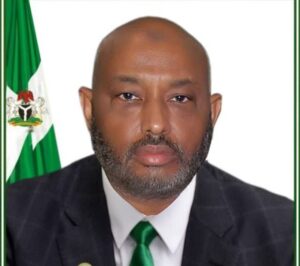 Salim said the new office complex and laboratory when completed, would enhance the services of the organisation in certifying quality products for the use of the public.
According to him, the regional office would not only expand the activities of the organization, but also bring SON closer to the people.
The director general explained that the existing structure at the site would be used as the state office of the organization, pending the completion of the project.
Salim, who was represented by Acting Director Operations, Mr. Dauda Yakubu, said the contract was for building of state and regional office, perimeter fencing, laboratory, training facility for staff and canteen.
He described Gov. Abdullahi Ganduje of Kano State as a "man of quality and standard,", and thanked him for his support to the organization.
He restated the commitment of SON to clampdown on producers of fake and substandard products in the country.
The director general urged the contractor to do a quality job that would stand the test of time.
In a remark, representative of Cosgrove Construction, Mr. Afolabi Tosin, pledged that the company will complete the project on time and according to specifications.
Kindly like us on Facebook