A stakeholder and maritime law expert, Dr Emeka Akabogu, has reiterated the need for speedy clearance of cargoes at Nigerian Ports.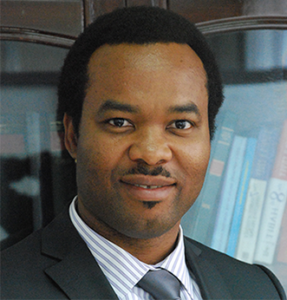 Akabogu, Senior Partner, Akabogu and Associates, in an interview with the News Agency of Nigeria (NAN) in Abuja, said delay in cargo clearance had remained a major challenge faced by shippers.
The maritime lawyer also identified increased cost of shipping as one factor that had continued to affect shipping business in the country.
He said: "One challenge I can identify very quickly faced by shippers is cost and speed of clearance of cargo from the ports.
"A lot of this cost is expended on underhand payments, that is, payments which go under the table, which are not captured officially.
"In order to reduce this, we need reforms of the Customs procedures, we need reforms to focus on automation such that there is no discretion in the determination of key issues, particularly payable customs duty.
"We need increased involvement of artificial intelligence, block chain to ensure that end to end, once at the beginning, the shipper has done all that is required of him, the outcomes or the results should be automatic.
"There is no reason why we should not have cargo clearance happening within 24 hours in our ports.
"But, we have heard and we have seen that many times, cargo may dwell in the ports for 30-45 days.
"And all these add up cost, increases demurrage and at the end of the day, it is the consumer, you and I who bear that brunt," he said.
According to Akabogu, congestion and delays at ports occasioned by port clearing formalities were some of the most formidable challenges being faced.
"For instance, we do not implement rules of origin.
"The customs does not appear to subscribe to information-sharing relationships on export data, and there is no subsisting framework for customs valuation appeals.
" These combine to make customs accuser, investigator and judge, with the result that they have become a law unto themselves.
"It is a perfect template for impunity and corruption," Akabogu said.
He restated that this could be dealt with by automation, which was in line with best practices globally, including the World Customs Organisation and Trade Facilitation Agreement provisions.
While urging the government and relevant bodies to look into these challenges and proffer solutions, he added that all stakeholders have to be involved.
"The standard of the World Trade Organisation (WTO) should be a minimum benchmark, and Nigeria's commitments under the Trade Facilitation Agreement (TFA) have to be implemented," he added.
Kindly like us on Facebook/twitter