Stakeholders and freight forwarders in the nation's maritime industry are alleging what they term as the weak impact of the Nigeria Port Process Manual (NPPM) seven months after it was launched. This is even as some freight forwarders claimed not to have an idea of what the NPPM is all about.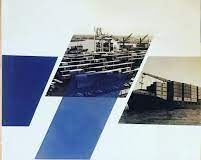 Our correspondent who visited the Tin Can Island Port last week to ask freight forwarders about the NPPM gathered that many freight forwarders have not heard of the new arrangement.
This is even as the few who claimed to have an understanding, lamented that the process manual has failed in addressing the plight of freight forwarders and other stakeholders in the port community.
In a chat with our correspondent, Ezekiel Onuoha a member of the National Association of Government Approved Freight Forwarders (NAGAFF) said he has no idea of what the port process manual is all about, stating that, he is just hearing it for the first time and as such, the Port Process Manual, is yet to have a meaningful impact in the industry.
"You are just explaining to me what this NPPM is all about. I have not heard about it before, this is the first time I will be hearing such, I am sure that I am not the only one that will be hearing it for the first time. I am sure so many freight forwarders are yet to hear about it, and you said it's almost one year since it was launched, I don't think it has had any meaningful impact in the industry", he said.
Also speaking to our correspondent via the telephone, Pius Ujubuonu, a chieftain in the Association of Nigeria Licensed Customs Agent (ANLCA), also said he does not know anything about the manual. "I don't know anything about it, in fact I am not aware of that manual", he said.
However, on his part a clearing agent, Qudus Adefioye, informed that although he has come across the manual, it has failed to address the issue of tariff that is being slammed on customs agents by the Nigeria Customs Service (NCS), he noted that different alerts are slammed from various quarters in the NCS which he said he feel the manual should address.
"Yes, I have read some things about the NPPM, but for me it has not solved anything, we are being slammed with different alerts from NCS, we have the Abuja alerts, Gate alerts and others, this is extortion and I believe this is what the manual should have addressed, but I have not seen any meaningful impact, if you ask if corruption has reduced since the inception of the manual, I will say no, because corruption is increasing every day in the port", he alleged.
Speaking also to our correspondent, a maritime lawyer, Barr Osuala Nwagbara, noted that the effect of the NPPM has not really been effective, but said the manual is a fantastic input that will internalize with time with all arms in the maritime industry with time.
He said: "There are processes that are not new in the Nigeria port system and the current regime is not entirely new, it's just a reminder of what we stated and then lost control and then we are trying to get it back.
"Certainly it will be resisted; the effect will be resisted, but just like we are giving the opportunity to assess its effectiveness now, it's also part of the advocacy that will make it work, we cannot give up on it, for me it has not had any fantastic input, the effect has not been fantastic, but that is not to write it off, it is gradual
"It will internalize the operations of the shipping companies, terminal operators and other government agencies like NIMASA, NDLEA, Port Health NCS and all other agencies, with time it will internalize and we will reap the fruit. I cannot say it's working perfectly now, but it is a good initiative which the regulatory agencies in the maritime industry have initiated and I think with the cooperation of all, it will work, it's a good initiative" he said.
On his part, the Chairman Nigerian Port Consultative Council (NPCC), Otunba Kunle Folarin, lampooned freight forwarders who said the manual has failed to address the issue of tariff. He asserted that the manual is a guide as to how operations should be carried out in the industry and not to regulate tariff, while also calling on the heads of the various freight forwarding bodies to educate their members on what the NPPM is all about.
"The document is a guide, it's a regulation guide, it is not a bonus, it is a guide, a manual; it's a guide towards operating standards and I think that comment that the NPPM has not worked is too general, if the manual is not guiding you right, you specify, if it's not guiding you right, you say so and you specify, which area of the manual is not guiding you right", he said.
"Is it how to deal with Customs that is wrong, is it how to deal with NPA that is wrong, is it how to deal with terminal operators that is wrong? It is a comprehensive document, it's a working manual on how you interface with all the stakeholders that I mentioned, because before now you don't know your right with the stakeholders and the manual has specified it. So I don't agree with that, my view is that the NPPM is a guide to achieving operational standard and result, to me it has achieved that.
"The port manual does not include charges, the charges are made by customs, if they have issues with the tariff of Customs, have they challenged it with the Customs? The port manual does not include charges, it's a procedure of work and not a procedure of charges, Customs tariff is public thing, it is not a hidden document, you can't get charges in a manual anywhere in the world", he said.
Kindly like us on Facebook