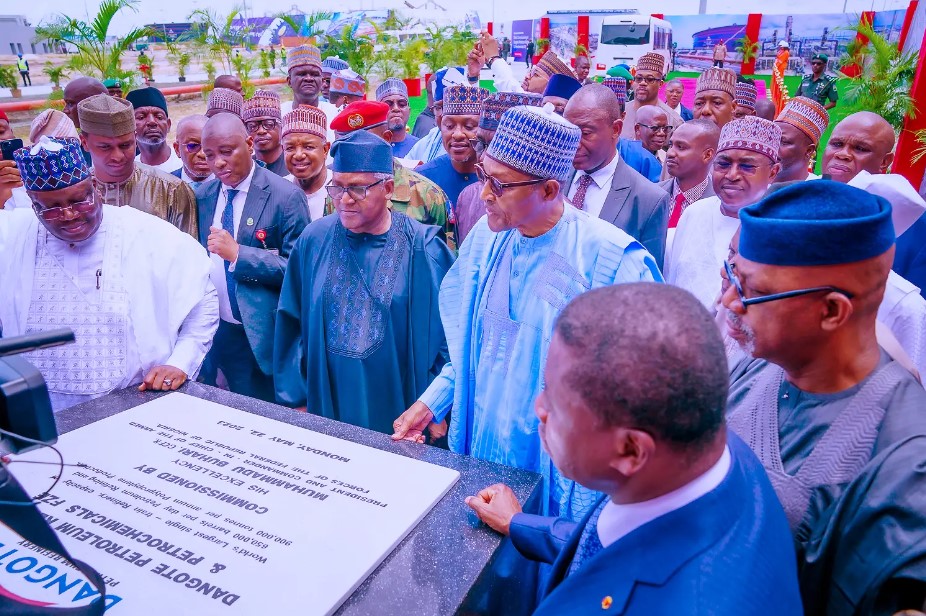 The Centre for Transparency Advocacy (CTA) has asked the incoming administration to revive Nigeria's dead refineries despite the coming of the Dangote plant.
Calling for transparency and accountability in the management of the petroleum sector, Executive Director of CTA, Faith Nwadishi, said there was a need to strengthen benefits to communities through the project.
She said the incoming administration must prioritise measures that ensure the oil and gas sector benefits all Nigerians, rather than perpetuating the historical trend, where only a few benefit from the sector.
Nwadishi said while the Dangote Refinery project holds immense potential for Nigeria's energy sector, there was a need to make concerted efforts to revive the four public refineries in the country. Nwadishi said the Dangote plant offers increased refining capacity and reduced reliance on imported petroleum products.
"However, it is imperative that the incoming government takes proactive steps to ensure the project's execution with utmost transparency, and that it does not lead to a monopoly in the sector. It is essential to guarantee that the benefits are shared equitably among the Nigerian people," Nwadishi said.
According to her, the incoming administration must prioritise ideal principles in all dealings about Dangote's project, especially in the implementation of transparent bidding processes, clear guidelines and robust oversight mechanisms to prevent any misappropriation of resources and favoritism.
"Furthermore, it is of paramount importance that the benefits of the Dangote Refinery project reach all Nigerians. The incoming administration must demonstrate its commitment to ending the long-standing trend of a privileged few profiting from petroleum subsidy scams while the majority of Nigerians bear the burden of hardships.
"To this end, the Centre for Transparency Advocacy calls for comprehensive social impact assessments to identify potential risks, develop effective mitigation strategies and ensure that the benefits of the project are extended to all segments of society, particularly the vulnerable and marginalized," Nwadishi said.
A professor emeritus in Petroleum Economics and Policy Research at Louisiana State University, Centre for Energy Studies, Wunmi Iledare, commended the completion of the Dangote refinery.
According to him, the impact on the economy is not conjectural in terms of the employment of skilled and unskilled workers. Iledare said in the short run, there would be less pressure on forex, especially if Nigeria's crude is purchased and paid for in local currency.
"It will bring a dent to the consumable inflationary trend too. One can also expect a more direct impact on the local economy than the upstream business even if the direct contribution to government revenue is lower than the upstream," he said. Iledare said the implications of the development on the downstream market structure call for concern.
According to him, refinery impact on retail market pricing as a dominant firm can be significant if NNPC refineries remain dormant.
Follow us on Facebook/ twitter