Ahead of Nigeria's plan to return to Category 'C' of the International Maritime Organization (IMO) Council, stakeholders in the nation's maritime industry have urged the Nigeria Maritime Administration and Safety Agency (NIMASA) to fix the various factors responsible for Nigeria's failure to secure a seat in the IMO category C, since 2011 when the country lost out at the election.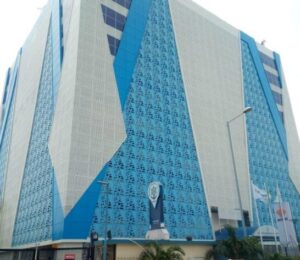 The IMO Category C comprises of 20 states that are not elected under Category A or B, but which have special interests in maritime transport or navigation and whose election to the Council will ensure the representation of all major geographic areas of the world.
But, Nigerian maritime industry stakeholders predicted that the country may still lose the forthcoming election, owing to various factors inhibiting the nation's maritime industry.
They lamented that that gaining a seat at the IMO Council will amount to nothing if the maritime sector remains the way it is now.
In a chat with our correspondent, former president of Ship Owners Association of Nigeria (SOAN), Engr Greg Ogbeifun, questioned the benefits of getting a seat at the IMO council, while stating that there is need for NIMASA to understand why the country lost the seat in 2011.
He lamented that Nigeria has continued to spend millions of Naira trying to secure a seat at the council. This money, he argued could have been channeled towards the development of the deficient part of the Nigeria maritime Industry.
He told our correspondent that: "My position on this is, as a country we need to understand what is the benefit of Nigeria gaining admission into the Category C.
"When we've identified the benefits, that is what will answer the question, whether it is worth continually trying to re-contest or to discontinue the efforts. That is one side of my opinion.
"The other side is, to also try and do an analysis of why the country has been failing at every attempt. That's point two. Point three, Nigeria was formerly a member of that category years back. What was the country doing then that enabled them to get into the IMO category that we're talking about?
"If I were in a position to strategize, those are the things I will address first of all. We need to have an understanding, we need information, and to do that, why don't we go back to the Nigerians who were representing the country in that seat when we were there and get them to be part of a committee put together; not political entity, but a committee that will brainstorm and say No, in those days, this is what we were doing that qualified us.
"Number one, we had a national fleet, so we were trading globally, so our flag was all over the place. Seafarers were trained to international standards. At that time, the Maritime Academy Oron was a credible maritime institution that attracted even foreign lecturers and students. To enumerate the positive things that this country had, that made it possible for her to easily get admitted into the council.
"Then why did we fail in the last two occasions? We were spending a lot of money instead of using that money to improve in the areas that we were deficient. We are deficient in fleet, we're deficient in the quality of our Maritime institute, we're deficient in the side that we no longer have a young crop of globally trained seafarers, to crown matters, we are now exposed to terrible piracy in our waters in the country
"So what is it that we are lobbying people to put us in there, when we have all these deficiencies? It is in analysing all of these, coupled with the benefit of going in there, that the country will now come out with a strategy that makes sense.
"Let's block the holes, let's make the standard expected of us in our maritime industry and then and with that if you look at what has happened to the Maritime Academy Oron. Our Maritime Academy Oron is one of the best Maritime institutions we can find anywhere in the world today.
"Infrastructural, equipment wise, and they are building up the training capacity, bringing in international lecturers.
"So MAN Oron is gradually being repositioned to international standard. That is the way to go.
"Let's focus on improving in what we are doing, and then people will even come and beg us to come into the category.
"But when we don't have anything to offer, apart from saying we're a great nation, super power and all the mouth, and when we look at what's on ground, there's nothing on ground.
"Our seafarers and cadets have no ships to sail, we are begging foreign countries to put our cadets on their ships.
"As a nation, whatever it takes, let us reestablish a fleet. It is a ship, everything about maritime is surrounded by the ships. It's about the ships, your port is about ships, your training is about the ships at the end of the day. Your maritime lawyers are about the ships. So if we do not have that important establishment, we can talk from today till tomorrow, we aren't getting ready to do the right thing. Sincerely, that is where I think we should start from", he said.
On his part the National President, Nigerian Association of Master Mariners (NAMM), Capt Tajudeen Alao also noted that there is need for the country to get the maritime industry right before re-contesting for the IMO council seat.
But, supporting the move, he said: "We have to be there, because one the category that we are qualified for where we can be is based on geographical as per the new geographical representation, so you will say in Africa we have achieved we have ships more than Kenya, South Africa, Ghana, I don't see why at any time we cannot be qualified, if we get our hands together" he said.
Also speaking, the former president of Nigeria Indigenous Shipowners Association, (NISA) Mr. Aminu Umar, although noted that there is need for Nigeria to return to the IMO Council, he however hammered on getting the maritime environment in the country in the right perspective.
He said, "Nigeria as the giant of Africa needs to be in the category C of International Maritime Organization, we are supposed to be the lead for Africa.
"I think the IMO's conditions is not about the amount spent, it is about the environment or premises the country has, that encourages and some of the problems we normally have is piracy, safety and security of persons that are trading in Nigeria.
"I think in 2021, the rate of piracy attacks on the coast of Nigeria is actually below or lower than what we had experienced in 2019.
There is improvement in the maritime security system and I know by the end of this month, NIMASA have sent an advert, they are going to launch the famous deep blue project which will cover the entire Nigeria coast, to make sure that ships are secured.
"Possibly all this will be a plus, because this has always been one of the major issues that count against Nigeria being elected in the category C of IMO among other factors that have been enumerated and counted against us, but they are being sorted out by NIMASA.
"We can recontest it and I think we deserve to get it, because we have things to do. Nigeria has vessels registered under our flag, which is registered and owned by Nigerians compared to any other African country.
"So we have that tonnage which is higher than any other African countries I don't see why we shouldn't be the one to be in the category C than other countries, that some of them do not even have vessels, they have very few vessels compared to what Nigeria has, so I think we deserve to be there", he said.