When it was conceived by the then- Director-General of NIMASA; Dr Ade Dosunmu, the Nigerian Seafarers Development Programme (NSDP) was designed as an interventionist programme for youths to develop interest in shipping and also to provide a pool of seafarers that will fill emerging vacuum.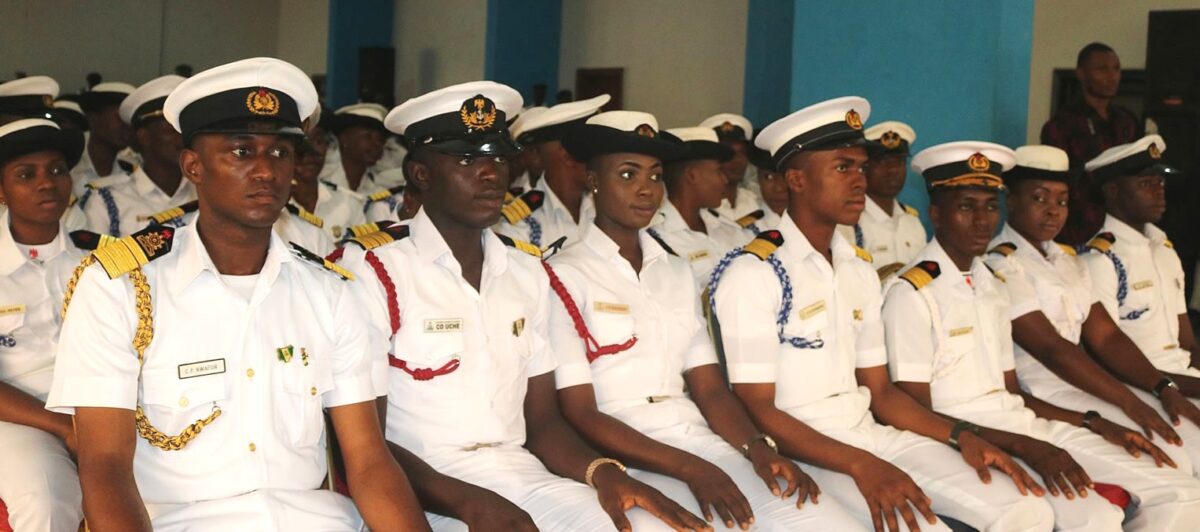 It was borne out of the need to harness the country's opportunity of being a coastal nation and its endowment with a vibrant and energetic youth population and turn them into concrete economic benefits for the country and its people.
The objective is specifically to invest heavily in the training of Nigerian youths aged between 17 and 22 years to acquire both theoretical and practical skills and hands-on knowledge in internationally recognized maritime institutions around the world for the purpose of having a rich pool of operational and officer cadre seafarers, with attendant economic benefits to the country.
The NSDP was designed to be funded partly by the state governments of the prospective seafarer and NIMASA.
There is no argument about the fact that there is a high level of unemployed seafarers because they don't have the needed certification and that many of those they are qualified are often too choosy about which ship they want to work on.
There is actually no argument about the poor rating that Nigerian seafarers currently enjoy, but irrespective of the bad rating within the nation's maritime sector, Nigerian seafarers remain an important stakeholder. One can hardly forget how respectable it was to be a seafarer up till the mid- 1990s , that was before the liquidation of the Nigerian National Shipping Line (NNSL).
The average age of the youngest qualified and certified master mariner and marine engineer in the country today is about 59 years. Of course, there are thousands of lower cadre seafarers, few of whom are gainfully employed.
From available statistics, more than 5,000 Cadets have graduated from the Maritime Academy of Nigeria (MAN), in Oron, AkwaI bom state.
Apart from MAN Oron, there are thousands of cadets who have also graduated from the College of Fisheries and Marine Technology in Lagos. All these cadets contribute to the large pool of unemployed graduates of nautical academies that Nigeria now parades.
The reality is that Nigeria is a country where thousands of seafarers are either unemployed or under employed, owing largely to the fact that the nation's ship registry is depleting by the day and the poor academic content of the nautical colleges.
A lot of people have blamed the current travails of unemployment of the Nigerian seafarers on government and by extension, NIMASA, which is the implementing agency for maritime labour.
Without equivocation, NIMASA has not done well enough to boost the employability of emerging seafarers, this it would have done by ensuring that the Maritime Academy of Nigeria in Oron in Akwa Ibom state is well-funded and its curriculum well-structured for competition and with a robust programme of sea time for graduating seafarers. This would also have been easy if the nation has a robust ship registry which ships flying the nation's flags. Of course, the issue of training and certification would have been taken care of, if MAN Oron had been made to function effectively as a nautical school.
But rather than adequately fund MAN Oron, NIMASA funded maritime institutes in universities and created the National Seafarers Development Programme (NSDP), under which it also sent young Nigerians to foreign maritime academies for training in nautical sciences, marine engineering and other courses,
Sadly, the NSDP story is not a pleasant one. There were stories of cadets being abandoned without funding and upkeep. Even those who have graduated are yet to secure sea time, while those who have managed to secure sea time could not find a job!
While we agree with NIMASA that the NSDP is a good interventionist programme, its implementation is faulty and gives little hope.
Each time the issue of the NSDP is raised, NIMASA is eager to point at Philippines, a country that is reputed to be the maritime manning capital of the world. Yes, it is possible to replicate the Philippines achievement in Africa. But NIMASA is not towing the Philippines way.
Nigeria can not wishfully want the NSDP to launch it to the status of leading supplier of seafarers in Africa.
NIMASA says the growing army of unemployed and restive youths would be professionally trained and groomed to provide the much-needed capacity for the maritime industry. Yes, we agree that these youths are being trained, but they are largely jobless. Of what use is the training that offers no jobs thereafter.
It smirks of lack of due diligence for NIMASA to base the conception of NSDP on availability of viable and sustained employment prospects for qualified and globally qualified seafarers. How many of the products of the NSDP have benefitted from the global employment pool?
We however agree that NSDP will enable Nigeria to have a rich and diverse pool of well-trained and globally-qualified seamen who can participate in both coastal and international shipping business.
It is a tall dream and also wishful thinking that the NSDP is an alternative source of income for Nigeria through earning of foreign exchange from repatriated funds by seafarers who would earn salary in hard currency.
While this may happen in the long run, it will depend on the percentage of NSDP products who are able to secure job opportunism outside the shores of Nigeria.
We are happy with the assurance given by NIMASA, especially s it concerns the latest batch of the beneficiaries of the programme. It said that sea-time training will be part and parcel of the programme in order that there would be no waiting time. The students will learn for a period to be determined by the institutions, and embark on voyages ranging from three to six months before going back to school.
This is unlike the previous arrangement in which cadets completed shore-based training and waited for allotment and call-up to board vessels.
Finally, while we agree that the NSDP has largely achieved its objectives, we urge NIMASA to rejig it and ensure that, its products no longer wait for the mandatory seatime.
Kindly like us on Facebook