A proposal has been made to amend the law on the right to award degrees. This will enable the
Government to grant the right to award degrees in Sweden to the International Maritime Organization
(IMO), through the World Maritime University (WMU).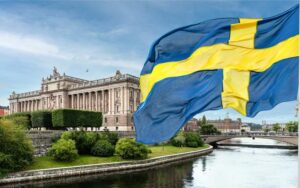 The proposal under consideration is that the Government should grant the power to award Swedish-
accredited degrees in the maritime field to the IMO through WMU. The University is established
within the framework of IMO, and the approval of the Swedish Parliament is required to award such
power to an international organization.
"Sweden is proud to be WMU's host nation, and places great value on the work the University carries
out. Education is a key issue to ensure the implementation of global law that governs the seas, and
to enable the achievement of the UN's Sustainable Development Goals, not least those for the oceans
and marine resources," said Matilda Ernkans, Minister for Higher Education and Research.
"The maritime sector needs greater gender equality. Of the 1.2 million employees in the maritime
sector, women make up just 2%. Education plays a decisive role in this matter, and WMU has made a
contribution to increasing the proportion of women in the maritime industry. The Government would
like to see this work strengthened further. To award the power to issue degrees to WMU is an
important means of strengthening this development," commented the Minister for Infrastructure,
Tomas Eneroth.
WMU is located in Malmö and is the only UN institution headquartered in Sweden. It offers
university-level programmes of education and carries out research in the maritime field.
WMU has applied for permission to award the degrees of Master and Doctor of Philosophy in Sweden.
The change to the law is proposed to take effect from 1 January 2022.