The East African (Nairobi)
The competitiveness of the port of Dar es Salaam could soon face a test as a result of introduction of 20 per cent value added tax on stevedoring services offered by Tanzania International Container Terminal Services (TICTS) to shipping lines.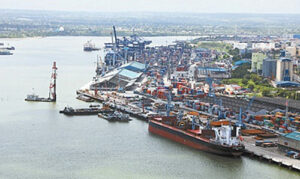 The container terminal operator will also from next month reduce the free time enjoyed by shippers of transit goods from 30 to 21 days. Domestic free time has also been reduced from 14 to seven days.
Stevedoring is the service offered by TICTS to shipping lines to load and discharge containers.
A source in shipping circles told The East African that VAT would trigger an increase in operational costs at the port, which would automatically be passed on to port users through increased freight charges.
TICTS started charging its customers VAT on stevedoring services on September 12, although on Schedule 1 of the existing Value Added Tax Act Revised Edition in 2006, the service is subject to VAT.
The company started to charge VAT after the Tanzania Revenue Authority forced it to pay $5.5 million in overdue payments dating back to last July.
The government has, however, said that it will look into the VAT issue to see if it is harmful to the economy.
"We are looking into the matter afresh," Deputy Minister for Finance and Economic Affairs, Jeremiah Sumari, said last week.
Kindly like us on Facebook