"They started gathering people including, 'shoemakers' to vote"
Chief Eugene Nweke, apart from being a former president of National Association of Government Approved Freight Forwarders (NAGAFF), is also a former member of the governing council of the Council for the Regulation of Freight Forwarding in Nigeria (CRFFN). In the first part of an interaction with Oluyinka Onigbinde and Joshua Yousouph, he talks about the CRFFN and the recent elections into its governing council.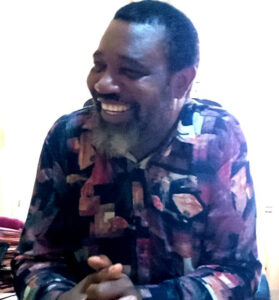 Are you satisfied with the preparation towards the recent CRFFN election?
The question is, was there any good intention or with utmost good faith? The answer is No. It is No because what we see is a deliberate move to politicize the freight forwarding sector knowing that the more they frustrate and politicize the freight forwarding sector, then the industry will be a beehive of extortion and exploitation. The ministry of Transportation has not acted in good faith. The accreditation was politically-driven. First they initiated that the election should be on a caged arrangement of 6-6-1-1-1. Where is it done in a professionally-regulated Council? From day one, the approach adopted by both the Management of CRFFN and the Ministry of Transportation was premised on a faulty ground and that is an error. By the time they threw up a joker that is not the right thing and contradicts the essence of the Act and professionalism, issues were not raised. After one or two months they came to reverse themselves. Why create the crisis ab inito? Now that we have a management of the CRFFN, is it the prerogative right of the Ministry to organize elections for a professional body? That is another faulty setting.
Why did you back-out from the election? There are insinuations that you were pressured to step down.
Pressured by who? Can Eugene Nweke be pressured? No, I stepped down when I saw the level of illegalities in the preparation for the election. I have earlier given you a background of what it was. They started gathering people including 'shoemakers' saying that the Act says once you have registered with the Council, you have become a freight forwarder. This became an avenue for them to gather shoe shiners, tomato and onions sellers to come and register in a Council when people like us are still living? I saw so many issues, the committee compromised. They turned the formation in exchange for money. I have recorded evidence to show. The committee apart from the Ministry of Transportation compromised and I stated it in my letter of withdrawal. Nobody has ever asked why I stated those things. This is because the Council never acted in utmost good faith in the preparation of the election. There was a programme to hijack the council to continuously politicise the freight forwarders regulatory Council. So what is the essence?
It was observed that you were against the appointment of the Council's Chairman and the Vice, why?
I am not against the chairman and the Vice. Tsani Abubakar and Henry Njoku are my friends. But they acted in a breach of the sections two, three and five of the Act. Someone should prove me wrong if I am. Someone even sent a message to me saying that my write-up was a masterpiece when it was published. Even someone from the Ministry told me I am still a Beacon. You cannot politicize a professional body. The Council is not a political party. I also emphasize that this regulatory body is professionally driven. That is the intent. It is not the Shippers' Council, NIMASA or NIWA Governing board that you can go and inaugurate anytime you like. It is a different ball game. Amaechi (former Minister of Transportation) and the former Registrar sponsored a bill that they will be the one appointing the Governing Council Chairman and the Registrar. We went to the National Assembly and said No, and till today the amendment is still at the National assembly. The Minister prefers to use that move, that is, their proposed amendment to the Act. That is a high level of imposition and that is the truth.
What will you advise the incoming Governing Council to focus on?
I have congratulated and advised them in my published write-up. If we cannot talk to ourselves in the spirit of patriotism, where else can we say it? Let's keep sentiment aside. They were there to represent us, but they connived with politicians to exploit the freight forwarders because our Council has become a money-making organ. It has become a revenue generating arm of the government. They had to come up with and present a budget. I can show you the records of the contract in that very council including this new one. In 2008, what hindered them? Why couldn't they do anything? The fact has been what should be and what not in monetary issues. That is why I advised them that they have another two years before them and after that, we'll come back to take stock like we have always been doing. By the time I conclude the assessment of Amaechi's eight years tenure as the Minister of Transportation from the freight forwarders perspective, I will make it known. Years have gone by, that if you are a Minister you just do what you like and you go with your Permanent Secretary. It is either you come to make the port system work through the supply chain so that you can add more value and achieve the essence of ease of doing business which is the mission of the Vice Presidency; or work against us not to achieve this which is what we have got so far.
Do you have confidence that the calibre of people elected will take the Council to the next level?
Well, people like us have put them on their toes so that they won't make the first mistakes they made before. It is not of anybody that the council should remain without achievements, whereas there are myriads of challenges facing the freight forwarding sector. Today, we are threatened by job loss and revenue and we know that the best bet is the council. But the council has a limitation; which is its politicization and that is the greatest limitation. These people need to know that the first thing they are bringing into the maritime industry is general interest. If you have general interest, then you are a freight forwarder that has identified with the peace of the nation and of the world. This is because cargo has been defined as an instrument of global peace. So if you are involved in the movement of cargo through the individual security and safety supply chain, then you are a peacemaker. So if you don't have that kind of interest, there is no point coming to show yourself as a freight forwarder or a logistic service provider. That is who they are and that should be their vision, the interest of cargo and its practitioners. They cannot add value in the supply chain if they cannot do these. Two years is not too far. We are in a political year. Before you know it, 2023 elections will come and a new government will come. Even if it is APC, a new person will be sitting in that office and possibly a new appointment will be effected. So they have the time now to really sit down, but you know one funny thing, if somebody spends N28 million to get to the governing council, you mean he is a fool and wants to throw money away? These are things we need to ask ourselves. But are we supposed to spend such money? The answer is No.
There are insinuations that the founder of NAGAFF is blaming you for this
The founder of NAGAFF is somebody I have been with for a very long time; since 1996 till date. The founder has done his part in his six years tenure as contained in the constitution of NAGAFF. He gave way for Usman Sanusi then I came up after Sanusi. We served for six years each. We later extended it because the constitution of NAGAFF says after 10 years of appointing people, we should start transitional programme. I started the transition programme when I came on board and that was exactly three years after I came on board. But there was some outstanding debt and we were told to hold on with the headquarters election to come by a way of congress but that hasn't happened.
One thing I have always said to anyone who cares to listen is that a man that speaks from two sides of his mouth is a shameless man and I hold that tight. I believed that what I have inherited from my predecessor and understood from the founder, NAGAFF has what we call cerebral Presidents or leadership. We do not look from the background. We must understand the content of what freight forwarding is and the whole operations of the maritime industry. Therefore, you must be a mobile workshop and a learned person. Look at when Dr Aniebonam was President, ANLCA could not contend him because of his intellectual prowess. Look at when Usman was there too. I don't talk about myself, let people say whether I got it right or wrong. But saying before me that you do not need intellectual and experienced people to go to the council but those that are have financial muscles. I didn't sign to raise financial muscles. What I signed was to raise human capital. That was our vision. It is in the Constitution which states to build human capital and that I did. He started it with the constitution; Usman continued it and I did the same thing. Throughout my presidency, I never went to the port. It is on record. I have few importers that import machinery and I was okay with it. So anything anyone is saying about me is just to spite me. There is no way people will not talk about you. People must blackmail you in fact there are some people that will just hate you and make you the center of their discussion because they see you as a threat or they just came from heaven to dislike you. Man is prone to that, but I don't give a damn. Whatever I think is the right thing to do, I do it. You cannot stop me from doing what I know is right. Go back to NAGAFF and ask, in fact, ask Dr. Aniebonam. If I believe in a cause you cannot change it. If you want to change it, then you should give a reason why you should. So people saying I am the reason behind all these, Dr. Aniebonam cannot say that because I know my discussions with him. I withdrew for respect. I had inner information of what they were doing and what they were planning against me. I have never been pressurized. I have said I would do what is right. The whole system has been compromised from the beginning right from the ministry. The Council management cannot query their supervisory agency. If you read my letter of withdrawal you will understand better. Other than withdrawing the official vehicles, they were using it to parade themselves around for election. The same you, left your very big office in Marina and came to Eleganza here and under an arrangement, you are documenting people. What is wrong with your office or ICT that a freight forwarder cannot dutifully go to register himself because he wants to vote for his leaders. They will later give someone who pays their bills an edge over other contestants. After that, them form a team and get their contact numbers but Eugene Nweke is busy going from offices to offices persuading people to go and register for his sake. But your own duty is to go and gather people and drop money for them to vote for you. So why has it been Eugene Nweke? Is it because I said the truth? Was I there with them? So why are some people saying Dr Aniebonam said I was the cause why that happened? I think he knows better.
Kindly like us on Facebook