Oluyinka Onigbinde
The newly-inaugurated chairman of the Council for the Regulations of Freight Forwarders in Nigeria (CRFFN) Col. (Rtd) Abubakar Tsanni has said training including certification of freight forwarders in the will be the focus of CRFFN for the new council.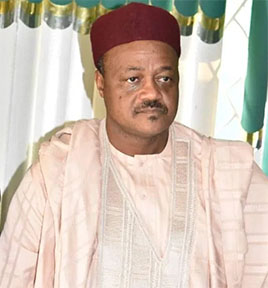 In a chat with our correspondent, the chairman of CRFFN disclosed that freight forwarders with qualifications lower than a Diploma certificate in freight forwarding will not be allowed to practice.
He urged freight forwarders in the sector to support CRFFN so as to take the freight forwarding to greater heights.
Also speaking to our correspondent, the vice-chairman of the council, Chief Henry Njoku, informed that the first meeting of the council will be coming up this month, this is even as he blamed lack of finance for the failure of the immediate past governing council.
Njoku noted that despite the brilliant initiatives of the last council, there were no funds to finance them, he however said this new council will be different from the previous, as he said this new council will work to resolve challenges confronting the freight forwarding sector.
"I know that the first council meeting will be coming up this month, you will expect to see the council driving towards solving the problem of the agency, especially the difficult areas as it affect the job, so I believe you are going to see a different council from the previous one, so we are taking time to regroup and bring out our blueprint so that everybody will know that this council is going to be different," he said.
Speaking on why the last council didn't perform so well, he said, "within the period we had so many challenges that affected us from running the council, without proper finance and then you have committees; those committee will come out with a report of what they need, but because it cannot be financed even if the council has money in the budget, those monies were specific for what they should be used for, and as such, we can't use the money for other things".
Kindly like us on Facebook