Oluyinka Onigbinde
Truckers under the aegis of the Committee of Maritime Truck Unions and Associations (COMTUA) have kicked against the introduction of the electronic call up system at the Kirikiri Lighter Terminal (KLT), describing it as an illegal collection and an act of extortion.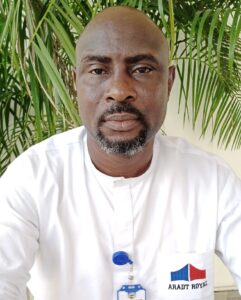 Operators of the electronic call up system; Messrs Truck Transit Park (TTP) had in a circular obtained by our correspondent over the weekend, announced the introduction of e-call up system at KLT; the company had informed that KLT will commence fully automated operations on Monday, 17 January 2022, stating that all port related activities within the terminals in KLT will be carried out via the e-call up system only.
In the circular, TTP had called on all stakeholders (Transporters, Terminal Operators, Agents etc) who carry out trucking activities in the KLT environment to register on Eto if they are yet to do so, and book their entry on Eto as is applicable for all port gates.
However, reacting to the introduction of the e- call up at KLT, the President of COMTUA, Comrade Adeyinka Aroyewun in a letter sent to the Managing Director of Nigerian Ports Authourity; Mr Mohammed Bello Koko, and copied to: Executive Secretary of Nigerian Shippers; Council, Mr. Emmanuel Jime, and the AIG of Police Onikan Zone 2, Mr Adeleke Adeyinka said the truck owners reject the payment for the eto e-call up system, even as he described the collection as illegal and absurd. He said the Nigerian Port Authority (NPA) has denied involvement in the collection
In the letter, which was exclusively obtained by our correspondent, COMTUA wrote: "Our attention has been drawn to the publication of TTP on various media notifying us of eto payments on KIRIKIRI route and the expiration duration of 30 days on all eto call up bookings. (REVALIDATION OF TIMELINE AND COMMENCEMENT OF E- CALL UP OPERATIONS IN KLT. This is alien to us as the illegal collections on the same route are still an issue before the police.
"NPA management denied involvement in this collection in our meeting at the headquarters sometimes in July. To turn around to give legitimacy to the collections is absurd.
"We reject this policy in its entirety and we advise you to use your good offices to avert the crisis that may ensue from this.
"We shall no longer condone this act of extortion. This may lead to provocation. Our members have endured more than enough. Enough is enough. We hope you will heed to this sincere advice" the letter reads.
Kindly like us on Facebook