The member representing Ibeju Lekki Federal Constituency at the House of Representatives' Honourable Adebayo Balogun has affirmed the Federal Government was only waiting for the completion of Dangote Refineries, before subsidy would be removed from petrol.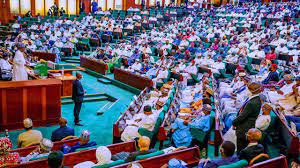 Balogun stated this on the sidelines of the recent commissioning of Lekki Deep Seaport in Lagos. He disclosed that fuel subsidy will be removed as soon as the Dangote refinery comes on stream.
Balogun who is also the  Chairman of the Committee of ECOWAS parliament said that fuel subsidy will be removed by April adding that going by the Petroleum Industry Act, subsidy is supposed to be removed by June this year.
He explained that the PIA has to be amended for subsidy to be removed in June but the Federal Government has said it planned to remove subsidy by April and subsidy cannot be removed if Dangote and other refineries are not ready.
He said: "In the PIA, subsidy was meant to be removed in June but we had to amend to Act to fast forward it to April because the Federal Government said it will be removed by April.
"The removal cannot be done if Dangote and other refineries are not ready and so that means all these things will come up in the next one or two months.
"You know Dangote refinery also has the Petrol-Chemical which will bring the chemical we use for plastics, Pharmaceuticals and others and these are the things we spend billions of Dollars to import every year and this will open up other opportunities for people.
"Power generation can also be gotten from Dangote, there will be gas, so many things are going to come up. It is just for every Nigerian to be set to advantage of every opportunity these projects will throw up."
He also disclosed that the Dangote Refinery services about 4,000 trucks on a daily basis, a development that impact the traffic situation in that axis.
shippingposition
Kindly like us on Facebook/twitter