Engr. Sarat Braimah (Lagos Area Manager, NIWA)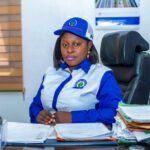 Most boat accidents are results of human element which is non-compliance with regulations. We have repeated it severally that there should be no night sailing from 7pm. It is better to stay alive and travel the next day than to endanger your life at night. Boat drivers should obtain their licenses and passengers should not patronize unregistered and unnamed boats. Standard life jackets should be provided for all passengers on the boat and all safety rules and regulations should be adhered to. Other safety tools such as paddle, fire extinguisher and passenger manifest should be provided on all boats. There are strict penalties to any boat operator who flout any of these rules.
Mr Lawal Babatunde (ATBOWATON Lagos Chairman)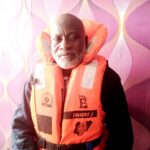 First, it is not advisable to be on top speed on the waters. Boat operators should limit the speed of their boats on the waterways to avoid accidents. We have been warning our members not to ply the waters at night. Once it is 6pm, it is not advisable to travel from any jetty, no matter how the distance might be. They should also ensure they use standard life jackets and should be properly worn by passengers before boarding the boats. The government is trying, but we still want them to come to our aid in terms of the security of lives and properties. They should put more effort into assisting the Police and the Navy to create checkpoints where they can ensure that all safety rules are adhered to. By all these, you can curtail the rate of accidents on the waterways.
Engr. Matthew Alalade (Former National President, Merchant Navy)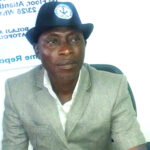 Let NIWA sensitise boat drivers on safety. They are not doing enough sensitization. Many of the boat operators are illiterates and drug addicts. Some of them don't have licenses. We have mariners that can train them; not only on safety, but also in communication. NIWA should increase their tempo on sensitization and training of boat operators. They have lots of consultants they can use to train the boat operators to reduce accidents on our waterways. Many of the life jackets they use are not buoyant. The government should enforce all safety rules and ensure they all adhere to them.
Festus Ukwu (National Secretary, NCMDLCA)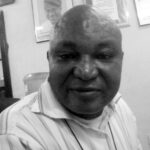 Most of these boat mishaps occur in the night and there is no illumination on the waterways. The routes on the waterways should be illuminated. There should be constant removal of water hyacinths and ensure boat operators should not carry overload especially at peak hours. Stubborn boat operators and even passengers should be called to order by the authorities. Big vessels should also slow down when approaching smaller vessels to lessen the current of the waves which might be too high and might capsize the smaller vessels.
Engr. Elsie Egwuatu (NIWA Lagos, Head of Marine)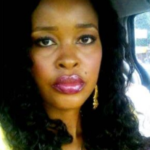 Boat operators must keep to safety rules and regulations, such as no night traveling, and no overloading. On the part of the passengers, they should ensure that the operators keep to safety rules and regulations. When they board boats they should demand for life jackets and that the captain of the boat does not carry beyond its capacity and not travel at night.
Comrade Owolabi Omotayo (Secretary, Boat Operators Unit, MWUN)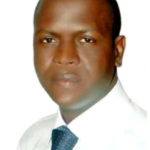 Many of the boat accidents on Lagos waters are caused by negligence on the part of boat operators and also the government authorities. In order to reduce boat accidents on our waterways, I would recommend that there should be continuous training and seminars for boat operators, especially the Captain. The passengers should also be given right orientation on safety rules and regulations. If these measures are put in place, there will be less accidents on the waterways.
Rev. Alex Nwokedi (National Financial Secretary, AREFFN)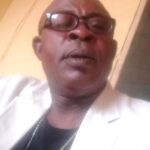 We don't have adequate infrastructure and even the little that we have is not being managed well. I don't know why the government is taking the issue of the buying of new boats as a very tall dream. In other climes, their coastal waters are managed properly but are different in Nigeria due to bad leadership.
Our waterways are death traps because there is no maintenance. We do have water hyacinths on the waterways which affects the navigation of boats. Some of the boats are dilapidated. We need big and customised passenger boats that can transport people. There should be adequate implementation of government policies. The waterways and sea sides especially at the coastal areas should also be safeguarded, so that if there is any accident, the victims can be rescued immediately.
Comrade Ayeyemi Omosuyi (Chairman Liverpool Unit, MWUN)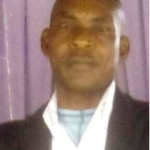 We want the government to come in and provide adequate infrastructure and funds for boat operators. We don't want to handle water transportation in a local way and this needs lots of funding. We also want the government to help make provision for quality life jackets. Many of the boat operators are illiterates and they need training. However, the cost of training for boat operators by the government is too high. We want the government to look into these issues.