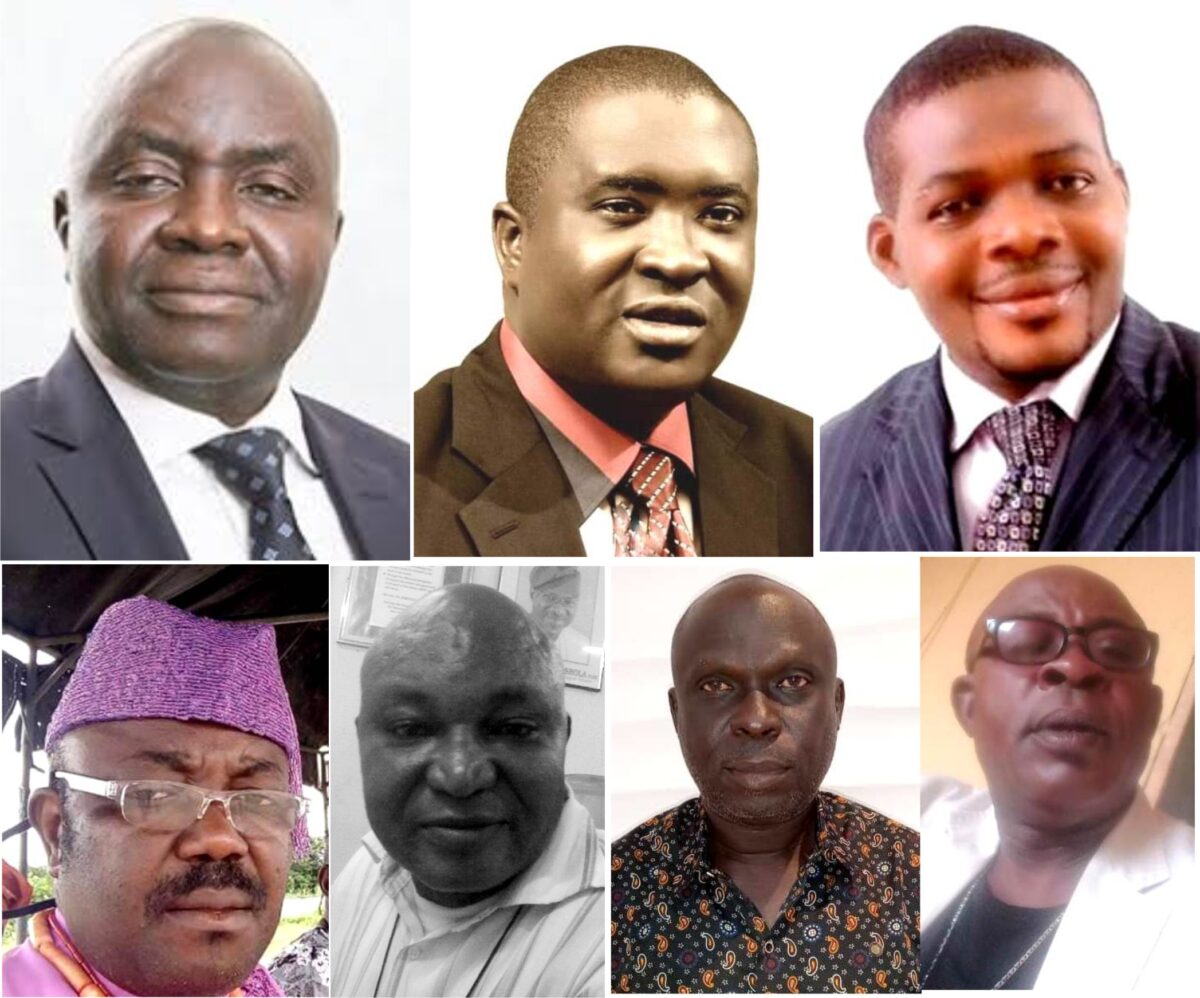 Dr. Muda Yusuf (Chief Executive Officer, CPPE)
The maritime industry is still weak. There are still a whole lot of challenges. We have issues with the fact that in the shipping segment in the industry, there is very little indigenous participation. There should be deliberate efforts to bring indigenous ship owners and those who are into the shipping business into the mainstream of maritime as far as shipping is concerned. The CVFF has also not been disbursed. The use of technology in our maritime space particularly in cargo clearing and the use of single window are still very big issues. Some of these things are even present in smaller countries. Nigeria should be the maritime hub for the West African sub region. We still have issues of traffic congestion at the port, rigorous documentation, multiple checkpoints and the likes. There is still a whole lot of work to do.
Francis Omotosho (Acting Secretary General , NAGAFF)
When you talk about Independence Day vis a vis the maritime industry, it is very straight forward that Nigeria hasn't gotten independence. This is because he who rules the sea rules the world. Nigeria is nowhere on the sea. We don't have vessels, we cannot lift the crude oil on our own, we don't have tanker vessels, we don't have any container vessels, and we can't compete with the major deep sea going vessel owners, so we haven't gotten Independence.
Comrade Ifeanyi Abel Chukwu (Admin/Asst. Secretary, Merchant Navy)
The assessment would have been a positive one if we allow what works in other climes work in Nigeria. The Cabotage regime is supposed to have been a better vehicle for the maritime industry to drive very well in Nigeria. It is so unfortunate that we have not utilized that. A lot of things have been said by NIMASA as regards the disbursement of the CVFF, but nothing has been done till now. We have not gotten there, but we will still get there.
Chief Raymond Gold (National PRO, WABOTAN)
The maritime industry actually started before independence. There were some inputs and developments before independence. The ports were later built which have attracted development in other areas. During the colonial era, the development of rail led to a very major development in activism. The truth of the matter is that we are not there yet. A lot needs to be done. The maritime sector is supposed to bring a lot of revenue for the country internationally and even locally. There is still room for growth and development. There is a lot to be done.
Festus Ukwu (National Secretary, NCMDLCA)
I don't see much improvement or progress. I know that the Customs is trying to push their electronic processes, but there is no good management. What is killing the industry is not lack of ideas, but lack of good management. We have not gotten a round peg in a round hole. It is the management that has been the bane of deterioration in the maritime and shipping sector.
However, it has not been so bad. There have been one or two improvements and developments. The work going on the port access roads are taking too long. The rate of corruption is very high and something should be done about. I score the maritime sector 46 percent.
Captain Adetayo Saliu (Chairman, Merchant Navy Shipping Zonal Council)
The Maritime industry has not done badly. We have issues with government interference and our domestication is poor. We need core professionals at the helms of affairs in the Maritime sector. This will go a long way. Core maritime experts should be put in positions where they are specialized, so that they can give back their experience and build the maritime sector to be where it should be. I think we should turn a leaf and our maritime industry will surpass those days we have witnessed.
Alex Nwokedi (AREFFN Chairman, Committee on Customs)
Maritime contributes a measurable percentage to the economy. If you look at the economy and you look at the maritime business, the economy is faring well and the maritime is also faring well. This contributes a lot to our GDP. So far so good, there are so many factors impeding our progress from government neglect to infrastructural decay, and no implementation or half implementation of government policies. So when you look at the maritime sector, it is just part of the concept of the economy. Nothing much has been recorded this year. Any good government that doesn't give the dividend of democracy to its citizens is a failed government. So overall, I score the maritime industry 21 percent.
Kindly like us on Facebook/twitter