Festus Ukwu (National Secretary, NCMDLCA)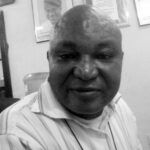 I blame the government because the truck drivers park on the road. There is no park for them, so they park on the road. Government is supposed to provide stationery toilet facilities along that road. There is no transit truck park or even a place to even repair your truck if it breaks down. The road has been fully completed. The engineer or contractors in charge of that road cannot do anything because they have been compromised. They are supposed to clear all those things and then the government will commission the road. But already they have taken their money and they don't care and they cannot make noise because they will be exposed. They cannot bully on the contractors because they have been compromised. 
Mr. Adejumo Adebayo (AMATO Member)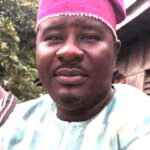 I believe that the government does not have the political will to clear that road and the police are around there. Even the task force is not very powerful there. The tankers are controlling them. They are doing their bidding. That's what they are doing. So, the task force is not strong enough to pull them off the road. That's the problem. To me, I believe that the tank farms are supposed to be sanctioned. At least, you know how many you can load in a day. How come you carry more than what you can load and bring that to that place? They just park there, and they will use 10 to 20 days there and just mess up the place. If you go and look at that road now, huge dustbins are everywhere. 
I believe that Lagos state has a task force. They don't have the political will to drive those people away or to take a radical action on the tankers. This is because we have e-call up for the containers but we do not have for the tankers. So, those in charge of enforcing the law can either set it aside or make it work. But most of them, because of their personal gain, they set it aside and use the other way around. That Mile 2 Tin Can road is a road of corruption. Those task forces they send to that place are not doing the right thing. They are here to make money. That's all.
Rev. Alex Nwokedi (National Financial Secretary, AREFFN)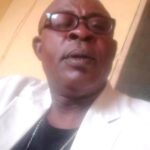 It's unfortunate now that Nigerians, sometimes when they speak one thing, they do another. And when you look at that road, I know that the federal government did one or two things in order to ensure that all those roads are motorable. But when you go there now to find out and access it, it's very difficult to access. The worst of it all is that Eto system of operations, making the road motorable and street access is not even working. I don't want to begin to label or apportion blame on anybody, but the fact remains, the system is so bad, that even the efforts of the Shippers' Council and all of that to ensure that that road can be accessed has proved abortive. Some of the young people on the road, the agencies of government, the military, and the police are making things worse.
Mr Rowaye Jubril (General Secretary, NISA)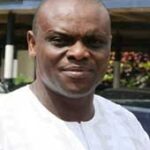 The problem of Apapa gridlock is multidimensional. There are many activities around Tin Can Island Port that are not directly involving the port operations or general cargo handling. Some of these activities include the oil tank farm and trucking activities, also many bonded terminals that are clustered around the Tin Can port should not have been allowed. In addition, the car market should be relocated. We all know that the oil tank farm operations with the attendant traffic of tanker trucks have come to stay. We have to devise other means of decongesting the port and the access roads by doing the following which include; Immediate relocation of the auto market and bonded terminals around the port. In the long run, the plan to link the port by rail should be executed without delay.
Anthony Onyike (National Vice President, NAFFAC)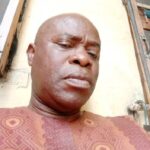 Well, you know, the problem of the road is that those authorities, those agencies that are in charge such as the Police, the LASTMA, the Nigerian Ports Authority and others. These are the people that should be blamed because they have the power. The agencies that operate in the ports, like those agencies that I mentioned now, should collaborate. They should work together to keep that road and make it free and safe. They allow the hoodlums to operate there, collecting money and doing just whatever they like. It shouldn't be. Those agencies should be held responsible.
Engr. Matthew Alalade (Former President, Merchant Navy) 
Well, I think the tank farm along that axis should be relocated. Because we didn't have such a thing before.So, for the tankers you would see that they occupy that area so they make the other lane for two-way traffic instead of one-way traffic. So, why is it so? Is it because the last government gave them contracts to build the road? So, because they gave them contracts to build the road now, they are the owners of the road now. So, other users cannot use the government road. So, let them clear that place first, so that there will be free access. No access at all. Even to pass with leg, you cannot pass through that place with leg or Okada. The place is fully blocked. 
Mr. Kunle Ajayi (Truck Owner)
The first person to be blamed is the federal government. Nobody maintains the road apart from the federal government. The only thing the state can do is to do some palliatives. Moreover, the Mile 2 – Tin Can road has been awarded and the road has been completed. If the road is completed and it's not been commissioned, that is when you see that dirt has been piled up by the road sides. You see some people hawking by it, trucks falling by it and all those things. They are making things hard. They are making business stressful by just abandoning projects. They are supposed to be a seasonal plan towards any kind of project. Between you and I, we know that to start a project, you have to have a plan. Each plan will be executed according to the progress of that project. So once anybody is giving you any excuse about any plan, you will know that it's not genuine. They just don't always know the implication of what they do. They just thought everything is play and money. No, somehow you are killing some level of the economy.
Otunba Sola Olatunji (NISA Member)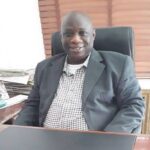 You have to look at our population and our volume of imports. Nigeria is an import-dependent economy, so there is an upsurge in our import without corresponding expansion on road networks to be able to handle the logistics inward and outward the ports. This is the dilemma we find ourselves in.  Until such a time when we are able to expand and make Port Harcourt, Calabar, and Warri ports effective, the problems will continue here as long as we run an import based economy.