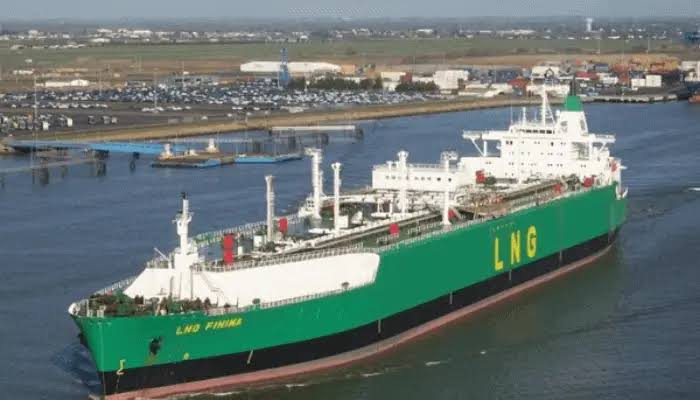 The managing director of NLNG Ship Management Ltd (NSML); Abdul-Kadir K. Ahmed has given an insight into why none of the company's ships fly a Nigerian flag.
He explained that as much as the shipping company places a premium on Nigerian seafaring, intricacies and international regulations regarding ship registration remain an obstacle to nationalism.
According to him, "NLNG vessels are registered under a different flag for a number of factors. One, of course; the registry, we have the international ocean-going and there has to be that level of comfort and assurance of the registry and acceptance of the registry internationally for a Nigerian-flagged vessel to operate and trade openly".
He however assured that the hope of registering NNLNG Ship Management Ltd vessels in Nigeria was not lost, and that the firm is working with the Nigerian Maritime Administration and Safety Agency (NIMASA) to achieve this.
He added that a committee has been established by the government to actualize this. "It is a work that is ongoing as well and we are participating at NSML and at NLNG level, engaging with NIMASA. We are part of that committee that has been set up to review what needs to be done so that the Nigerian flag and registry get to that level of international acceptance and for us it is a win-win situation once that is achieved", he confirmed.
Explaining further, he said, "It is an ongoing discussion, we are really aligned with the desire and objectives of NIMASA to have that and we will continue to support that, because we believe if we can achieve that, it would definitely support the development of the Nigerian maritime sector".
*See details on Interview Page