Oluyinka Onigbinde
The National President of National Association of Government Approved Freight Forwarders (NAGAFF), Mr Tochukwu Ezisi has promised that more young freight forwarders will be liberated under his leadership in 2023.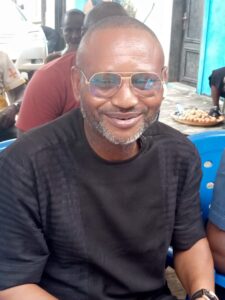 The NAGAFF President said this in a Christmas and New Year message sent to our correspondent.
Ezisi who felicitated with the Founder of NAGAFF, Dr Boniface Aniebonam, the Board and NEC members and the entire members of NAGAFF for the achievements recorded in 2022, said NAGAFF will focus on the liberation of young freight forwarders.
"In the maritime Industry we all understand what the problems are, and NAGAFF as the umbrella as our Founder used to say , NAGAFF is a Movement and this liberation, trying to liberate young freight forwarders . We tried as much as we could this year and by next year, 2023, we will strive harder to make sure young freight forwarders are being liberated, that we promised we would do in 2023" he said.
Speaking further on some government policies and operational challenges faced by freight forwarders in 2022, he said the restrictions of Forex on 41 items by the Central Bank of Nigeria and the introduction of the Vehicle Identification Number ( VIN) Valuation causes some disruption in the sector in 2022.
"In 2023, we will be happy to usher in a new President for the Country. We hope he has a listening ear . Actually the major problem in 2022 was the 41 items , they are not contraband items, but government said they are not raising Forex, that was the major problem we have in 2022, because these items constitute like 60% of imports. And so people will bring them in calling it different names as a way of survival. And looking at it , Government did not ban the 41 items. So if the new president look into those 41 items, lifting it from Forex ban , it will go a long way to improve the economy in the coming year".
Ezisi in further accessing the maritime industry in 2022 said some of the government policies like the VIN Valuation policy and jacking up of Pre -Arrival Assessment Report (PAAR) by the Nigeria Customs Service ( NCS), though was in goodwill , but the administration of the policies causes hardship for freight forwarders and Nigerians and hope the next government in 2023 will address the various policies affecting the sector in the new year.
shippingposition
Kindly like us on Facebook/twitter