The much-expected elections into the Council of the International Maritime Organisation (IMO) holds today.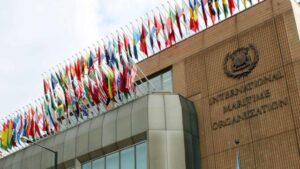 The Council is the Executive Organ of IMO and is responsible, under the Assembly, for supervising the work of the organization.
Nigeria is contesting for a seat in Category 'C', which is for countries which have special interests in maritime transport or navigation and whose election to the Council will ensure the representation of all major geographic areas of the world.
Nigeria will battle 26 other countries, such as Singapore, Turkey, Belgium, Saudi Arabia, Kenya Morocco for a seat.
At the last election which held during the 31st Session of the IMO, Nigeria lost to Kenya by one vote in the Category 'C' elections. Kenya got 111 votes to come 20th; while Nigeria got 110 votes to make 21st. Saudi Arabia got 106, Poland 101, and Liberia 100.
This made West Africa to lose its only seat in the Council, as Egypt, Morocco, South Africa, and Kenya retained their seats in the 20-member Category 'C' Council of the IMO.
The last time the country got elected into the council was in 2009, during the administration of Dr. Ade Dosunmu after its initial election in 2000.
Checks by Shipping Position Daily from the IMO data base revealed that countries such as: Bangladesh, Belgium, Chile, Colombia, Cyprus, Denmark, Egypt, Indonesia, Jamaica, Kenya, Kingdom of Saudi Arabia (KSA), Malaysia, Malta, Mexico, Morocco, Pakistan, Peru, Philippines, Poland, Qatar, Singapore, South Africa, Thailand, Turkey, Vanuatu have all expressed their interest in the seat. This brings the total number of candidatures under the category 'C' to 27
At the last council election, the 20 countries elected into the category C were: Bahamas, Belgium, Chile, Cyprus, Denmark, Egypt, Indonesia, Jamaica, Kenya, Kuwait, Malaysia, Malta, Mexico, Morocco, Peru, the Philippines, Singapore, South Africa, Thailand and Turkey.
Nigeria is the only West African country contesting alongside South Africa (Southern Africa), Morocco, Egypt (both Northern Africa) and Kenya (Eastern Africa).
Out of the five nations contesting from Africa, Nigeria is the only nation seeking election, others are seeking re-election.
Meanwhile, the IMO Assembly has adopted amendments to the IMO Convention to expand the size of the Council, extend the term of its Members and recognize three additional language texts as authentic versions of the IMO Convention.
The amendments to Articles 16, 17, 18, 19(b) and 81 of the Convention on the International Maritime Organization require acceptance by two thirds of the IMO Membership, or 117 Member States (based on the current membership of 175 Member States) for entry into force.
Upon entry into force of these proposed Council reforms by the Assembly, the IMO Council will increase by 12 Member States, from its current 40 Members to 52. Expanding the size of the IMO Council would see 12 seats allocated to Categories (a) and (b) each and 28 seats to Category (c).
Kindly like us on Facebook