Stakeholders in the nation's maritime Industry have expressed divergent views over the performance of the terminal operators in the nation's seaports.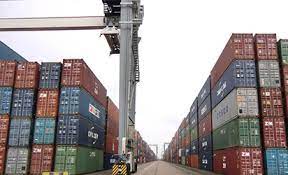 Recall that in 2006, the Federal Government had ceded operations of the terminals to the private sector with the aim of improving port efficiency and competitiveness.
However, about 15 years after, while some stakeholders are urging the government to allow the terminal operators to continue, others have asked the Federal Government to show non-performing operators the exit door and bring in new investors onboard. This is even as some stakeholders think merging some port terminals will further improve the nation's port system.
Speaking to our correspondent on the appraisal of terminal operators, the National Vice President of Association of Nigerian Licensed Customs Agents (ANLCA), Dr Kayode Farinto, asked the government to show non-performing operators the door. He explained that while some terminal operators have achieved commendable strides in enhancing efficient port operations, others have simply not done enough.
He said: "Yes, some terminal operators have improved on their efficiency through acquisition of modern port handling equipment. Port terminals like the Port & Cargo Handling Services (P&CHS), APM Terminals and very few others have brought in new equipment, at one point or the other. While some port terminals have acquired new cargo handling equipment, others have not invested a kobo in their terminals.
"These set of port terminals are still using the equipment they inherited from the Nigerian Ports Authority (NPA) in 2006. To us at ANLCA, this type of terminal operators should be shown the way out.
"Let's ask ourselves, why were the ports concessioned? The ports were concessioned because the NPA as at that time was unable to provide modern cargo handling equipment. Fast forward to 15 years after the port concession, any port terminal that has not been able to add value by bringing in new equipment like RTGs and others should be shown the exit door and new investors allowed in.
"Look at P&CHS; they last brought in 10 RTGs. Any terminal that has not been found to have added value in terms of modern port equipment should be shown the way out. There are many investors out-there waiting to invest massively in our port system.
"Aside P&CHS, I know Ports and Terminal Multi Services Ltd (PTML) and APM Terminal have tried in their respective capacities to bring in new cargo handling equipment. What about Apapa Bulk Terminal Limited and ENL Consortium? Have they been able to meet up with expectations in terms of bringing in new equipment? Equipment is not what is hidden. If they have, we will see them when we go to these port terminals to clear cargoes. Non-performing operators should have their agreement terminated", he submitted.
On his part, the President of National Association of Government Approved Freight Forwarders (NAGAFF), Chief Increase Uche, stated that there is need for the Federal Government to merge non- performing port terminals instead of outright termination of port concession contract.
He stated that port terminals like Josepdam Port Services (JPS) and Tincan Island Container Terminal (TICT) should be merged to create more yard space for cargoes instead of the current congestion woes bedeviling many port terminals at the nations' ports.
In his words: "Port terminals like JPS and TICT should be merged to have more yard space for cargoes. Why am I calling for a merger, I am calling for a merger because the port terminals have failed to manage the spaces given to them effectively, and that is why we have congestion inside the port terminals.
"A major reason many of them have failed to manage the spaces given to them effectively is because many of them have not invested massively in cargo handling equipment at their terminals. Aside from the West African Container Terminal (WACT) in Onne, Rivers State and PTML, many of them have not been able to manage port spaces professionally.
"For cargoes that have overstayed inside the port terminals, the operator should move such cargoes to bonded terminals. Port operators shouldn't allow cargoes to overstay in their port terminals. However, port terminal operators have shown over the years that they have failed in managing their container yards effectively. The traffic gridlock on the ports access roads is a spill-over of what is happening inside our port terminals.
However, on the part of the National Association of Stevedoring Operators (NATO) a board member of the association Atiku Musa, submitted that many of the terminal operators in Lagos have done well, but said there is need for the government to re-consider the agreement with the terminal operators outside Lagos
"There are some that are doing fine. I think most of the terminal operators in Lagos are doing fine, I think where we have issues is outside Lagos, so the government can reconsider before a new agreement it's signed" he said.
For the Maritime Workers Union of Nigeria (MWUN), the union urged the Federal Government to take steps to retain the current crop of terminal operators. The President-General of MWUN, Comrade Adewale Adeyanju stated that the terminal operators had already done what he thought was their best as employers of labour.
"We will still insist that the present terminal operators be retained. They have already done what I think is best for them as employers of labour. Our fear is that in the process of shopping for new investors, the government should not bring somebody that will turn the industry upside down. It is a case of the devil that we know, is better than the angel that we don't know.
"We are not saying that the government should not review the operations of the terminal operators, but we are saying that they should allow peace to reign in the industry, because from 2006 till date, we can say that there is an element of improvement in terminal operations. The dockworkers, over the years don't have conditions of service, it was when the terminal operators came in that we had such," Adeyanju stated this in a chat.
Also speaking to our correspondent, a maritime expert and member of ANLCA, Mr Pius Ujubuonu noted that before any terminal operator can be accessed there is need to get acquainted with the law under which the terminal operators signed the agreement, while also stating that some of the terminal operators have done, well while others needs to buckle up.
"Before you access the terminal operators, first of all identify yourself with the enabling laws that they signed the agreement under; how friendly were the laws, is there any law at all under which the concessioning agreements were signed and if there were laws, what did the laws stipulate, because these are the things you use as parameters for their performance" he said.
Meanwhile, while reacting as to the performance of the terminal operators, the Chairman Seaport Terminal Operators Association of Nigeria (STOAN); Princess Vicky Haastrup stated that the terminal operators have done well to be given a renewal.
"Yes, I think we have done well, because we know the history of the dilapidated state of the Nigerian port before concession, so when you look at that, you will know the terminal operators have done really well, to be able to generate income for Nigerian Port Authority and there have been a lot of development in the port, service delivery is also very good, and we have done all of the things we are expected to do to a large extent, but we can do better as we know that there are lots of issues that are constituting encumbrances in the Nigerian port system, such as the port access roads and others like that" she stated.
Kindly like us on Facebook