The Immediate past Chairman of the Council for the regulations of Freight Forwarding in Nigeria (CRFFN) Col. Abubakar Tsanni (rtd), has confirmed that he has been re-appointed as the chairman of the Governing Council of CRFFN.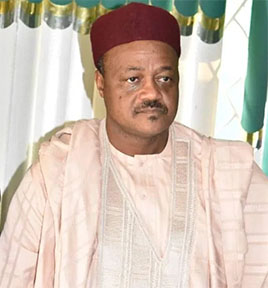 Tsanni, in an exclusive chat with our correspondent, confirmed that following the expiration of his first term in office, the President re-appointed him for another second term.
Tsanni also debunked insinuations that he was an elected chairman of CRFFN. He disclosed that his position is political and not subjected to election by members of the governing council of CRFFN.
Recall that the Congregation of Registered Freight Forwarding Practitioners of Nigeria (CREFFPON) had alleged that the CRFFN already has a chairman of the board, even before elections are conducted for governing council members.
The body had also alleged that the erstwhile chairman still uses CRFFN branded vehicles bequeathed to the office of the Governing Council Chairman, thereby invariably parading himself as the Governing Council Chairman."
CREFFPON in a petition to the Minister of Transportation; Mr Rotimi Amaechi stated that the concerns being expressed by freight forwarders was that, "if the paraphernalia attached to the office of a Governing Council Chairman was presently at the convenience of an appointed politician who made his way to emerge as the Governing Council Chairman in 2018 during the internal election of the CRFFN Governing Council members, it meant that a Governing Council Chairman had been determined beforehand whereby the election of the practicing freight forwarders into the Governing Council was a mere formality".
While reacting to the allegation of him using the CRFFN vehicle, Tsanni confirmed that he has been re-appointed by President Muhammadu Buhari.
He argued that, following his reappointment as the chairman of the council, he has every right to use the official vehicle.
He told our correspondent that, "I have been re-appointed by the President after my tenure, my appointment is political and not by election, so I don't know why they are making a case out of it, they should please go and rest".
"I have every right to make use of the vehicle since my reappointment, so why should anybody make case out of that' he dared.
Kindly like us on Facebook