The Managing Director, Nigerian Ports Authority (NPA), Mr Mohammed Bello Koko, has affirmed that automation is the backbone of efficiency in the ports.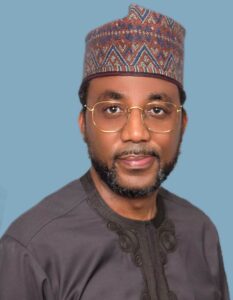 Bello Koko who said this last weekend at an interaction with maritime journalists in Lagos noted that modern ports were all moving towards automation.
He stressed the need for full automation of port activities devoid of manual interference.
He said: "Automation will be the backbone of efficiency in the port because it will improve revenue; and I am really interested in getting this done.
"We have achieved some level of automations but they are all in silos and we need to integrate them. We need to also put something that everyone will log into, the shipping lines and others.
"We need to copy things that are being used in other ports, things that will add value and that is, the Port Community System," he said.
According to him, the Port Community System will enable all stakeholders, the NPA, the Nigerian Shippers' Council, the shipping companies and the Nigeria Customs Service, among others to log into the system for exchange of data and processes.
"The International Maritime Organisation (IMO) has mandated all ports to deploy such information technology and software by 2025, our target is actually 2023, maximum early 2024," he said.
Bello-Koko said that the NPA had been trying to deploy the Vessel Traffic Services (VTS) for over 10 years and had reached out to the Nigeria LNG Ltd (NLNG) for collaboration.
"We need to get qualified people to deploy VTS because they are very few. IMO gave us some companies but some of them did not meet our requirements or did not want to work with the NPA.
"However, NLNG has a VTS in Bonny even though it is not robust and we don't have a problem collaborating with them on that. We need them to do the survey and put the nodes and sensors around.
"It is one of the most important things in the maritime industry around the world. One should be able to have visibility of the ship and it will be a tremendous achievement," he said.
Bello Koko said that the NPA would ensure usage of the application when introduced to improve speed and leakage blockage.
Bello-Koko assured stakeholders of enhanced security and navigational equipment at the ports.
Speaking on Eto, the e-call-up system for trucks, he noted that the major challenge of the initiative was enforcement.
"A month ago, NPA signed an agreement with the Lagos State Government to deploy mobile courts to that location.
"We went round and identified locations where there should be checkpoints and at the end of the day if they are 60 and we decided we want to have 20 in that location, we will put a signage there.
"Checkpoints outside that location is illegal. And all checkpoints are not meant to check Eto tickets, some are there for the purpose of national security and community policing and they do not have business of stopping trucks.
"We are looking at a possibility of introducing an alternative so as to have competition," he said.
Kindly like us on Facebook