People living close to lakes and rivers have been enjoined to avoid activities capable of threatening the existence of aquatic animals and plants.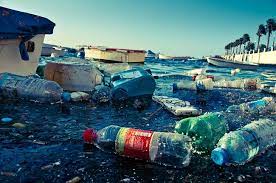 The advice was given on Thursday at a marine conservation awareness campaign at Temidire Eleyele water community in Ibadan.
The campaign was coordinated by a non-governmental organisation (NGO), Paragon One, in collaboration with the National Geographic Society and The Nature Conservancy.
The Project Director, Mr Oluwanifemi Agbaje, Paragon One grant recipient, who is supervising the project, said Eleyele Lake environment had been negatively impacted by various human-related developments.
Agbaje stressed the need for a greater focus on marine and coastal intervention.
The project, he said, was to enlighten stakeholders around Eleyele lakeside on the health implications of their activities on plants and animals.
He noted that improper plastic waste and sewage disposal from cassava processing outfits around Eleyele Lake had increased the chemical content of the water body.
He said this had consequently increased the growth of unwanted plants on the river; threatening the survival of fish and other animals in the river.
Similarly, the Project Team Supervisor, Miss Tijesunimi Agbaje, Paragon One project volunteer, said that Eleyele Lake was selected for the project because of its inherent opportunities for economic development.
She described the Eleyele water body as a large producer of water supply for consumption and other use within Ibadan and its environs.
She said that the water if allowed to get contaminated by chemicals, could not but affect man through food injection.
She, therefore, said that the project would educate members of the community on proper waste sorting and how to convert plastic, organic and other waste products to wealth.
Commenting, the Executive Director, Whole-Planet Initiatives, Mrs Margret Adebukola, said that with the earth surface made up of approximately 75 per cent of water, only less than five per cent was good for consumption.
"Water shortage is becoming an issue in some parts of the world, including Nigeria. If the shortage gets heightened, we do not have alternative. Now that we can still address and redress the challenge, we must focus on proper water conservation," Adebukola said.
The Community Leader, Temidire Eleyele Lakeside Community, Mr Abdullahi Aransi, who commended the NGOs for the campaign, called on the three tiers of government to emulate their kind gesture.
NAN reports that the campaign featured awareness lecture for students of Anwar Islam Grammar School, Eleyele, Ibadan, rally and town hall lectures, amongst others.
shippingposition
Kindly like us on Facebook/twitter