National Boundary Commission (NBC), on Wednesday, held a joint technical meeting with its Ghanaian counterpart on the process of delimitation of the common maritime boundary between the two countries.
The News Agency of Nigeria (NAN) reports that the NBC team was led by Minister of State for Foreign Affairs, Zubairu Dada, while the delegation from Ghana was led by National Coordinator, Maj.-Gen. Emmanuel Kotia.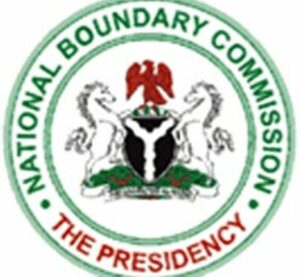 NAN also reports that discussions at the meeting focused primarily on ways of amicably resolving the definition of the maritime boundary between Nigeria and Ghana.
This was aimed at forestalling any crisis that might arise from the shared aquatic resources and other maritime issues.
A statement issued by Head of Information, NBC, Mrs Efe Ovuakporie, on Wednesday in Abuja, said that Dada was represented by an official of the ministry, Amb. Yahaya Faruk.
Declaring the meeting open, the minister urged officials of both countries to come up with enduring solutions that would further strengthen the already existing cordial relationship between Nigeria and Ghana.
He added that nature had bequeathed both countries with shared culture and values as well as a common boundary in the sea despite being geographically separated by two other countries – Togo and Benin Republic.
Dada lauded the concrete steps taken by both countries, geared towards addressing concerns that might affect diplomatic ties, whilst fostering unity between both countries.
He maintained that it was the responsibility of the Federal Government to ensure a healthy relationship with neighbouring countries.
The minister, therefore, enjoined the meeting to come up with practical strategies that would ensure that the maritime boundary definition was economically and mutually beneficial to the two countries.
The United Nations and the International Law of the Sea allows a country to move its boundary up to 200 nautical miles into the sea.
Efforts by both countries to resolve the maritime boundary issues in the past had not yielded result.
After the deliberations, the meeting constituted a Joint Technical Sub-committee to consider details of the delimitation of the maritime boundary.
The next meeting is scheduled for the first quarter of 2022 in Ghana.
Kindly like us on Facebook