Piotr Gruszecki; the captain of a container ship weighing more than 8,000 tons, has reportedly been fined on being discovered to be drunk while on duty.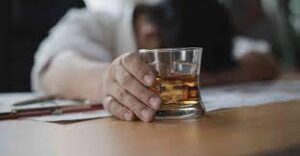 A court had heard that the 65-year-old man was the container vessel BG Rotterdam's captain when he brought the ship into British docks.
A pilot named Edward Woodhouse was on board to help dock and smelled alcohol on Gruszecki.
He directly asked Gruszecki if he had been drinking, and the reply was no, but Mr Woodhouse still called the police.
Gruszecki, a 25-year-old ship captain, said that he had fallen asleep drunk and, once he woke up, thought he was doing fine. But the police discovered 110 micrograms of alcohol in his blood.
He was then accused of being drunk on duty and soon fired.
This week, he reportedly pleaded guilty at the Southampton Magistrates Court and was asked to pay £780, including the court costs.
On September 20, 2019, Gruszecki was piloting a 13-year-old, Portuguese-flagged container vessel as it reportedly docked at Dock Gate 20 in Southampton.
Woodhouse was close enough to smell the alcohol but said in a statement that he had no concerns regarding how Gruszecki had been doing his duties.
He also confirmed that the vessel was moored without incident and no decisions needed his intervention.
Regarding safety issues, Woodhouse noted that drinking was hazardous and the police must always be called.
When officers examined Gruszecki's blood, the reports revealed 110 micrograms of alcohol in 100 millilitres of blood.
Accusingly, Charles Nightingale informed the court that the alcohol concentration shipping limit is now at 50, as opposed to most vehicles, at 80.
Gruszecki had a "perfect" history, per the court.
He pleaded guilty to being a ship's master on duty with alcohol in his blood and across the border.
The court heard that after his release, he was compelled to sell off his car and house in Poland and that he and his wife now live with his mother-in-law in Poland.
He's said to have stopped drinking since this incident happened. Gruszecki was also fined £600 and asked to pay £180 in court costs.
shippingposition
Kindly like us on Facebook/twitter