The National Action on Sugar Reduction (NASR), a coalition of civil society organisations has commended the Federal Government for introducing N10 excise duty per litre of sugar-sweetened beverages.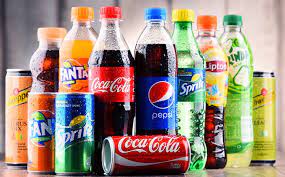 The commendation is contained in a statement jointly issued by Dr Adamu-Alhassan Umar, NASR member and President, Nigerian Cancer Society and Mr Omei Bongos-Ikwue, Coalition Representative, on Friday in Lagos.
Mrs Zainab Ahmed, Minister of Finance, Budget and National Planning, announced the introduction of the new tax at the public presentation of the 2022 budget in Abuja on Wednesday.
The coalition's statement said that the introduction of the tax was a protective measure for Nigerians who are big-time consumers of sugary beverages.
It said that the tax revenue could be used to address rising cases of sugar-related illnesses.
"The timely passage of the Finance Act and the 2022 Appropriation Act by the National Assembly and the assent by President Muhammadu Buhari which gave it legal backing is a welcome development.
"As advocators, we will continue to campaign for proper utilisation of the funds towards key preventive measures for non-communicable diseases such as Type 2 diabetes and cancers.
"Non-communicable diseases account for one in three deaths in Nigeria, presenting a significant cause of premature death and loss of economic productivity,'' the coalition noted.
Kindly like us on Facebook