Oluyinka Onigbinde
The Association of Nigeria Licensed Customs Agents (ANLCA) has blamed double duty collection on imported cargoes collected by the Benin Republic and the Nigerian government as well as multiple checkpoints along the Seme border as reasons trade is yet to come alive two years after the strategic border was reopened.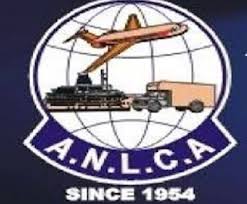 In a chat with our correspondent, the chairman of ANLCA at Seme, Mr Onyekachi Ojinma, said that since the borders were reopened, there has been no meaningful activity.
He lamented that the Cotonou port which is expected to be a transit port for Nigeria-bound cargoes still charges importers as high as N1.7 million for a 20-foot container and N2 million for 40-foot containers before they are allowed to transit to the Seme border where they still pay duties to the Federal Government of Nigeria.
He lamented that double-duty payment at the Seme border has discouraged many importers from clearing their consignment through the land border, but they rather prefer to go through the Lagos ports where the total cost of duty and other expenses are lesser.
He also alleged that security agencies, especially Nigeria Police officers have mounted not less than 50 checkpoints between Agbara and Seme Border, he said the situation encourages extortion and discourages importers from using the Seme border.
The ANLCA Chairman also decried the policy of the Nigeria Customs Service (NCS) on the containerization of cargoes coming into the country through the border.
Opening upon the challenges, he said: "Government has officially opened up the border posts, but there is no business at the border for now, because of bad roads, security agencies and multiple checkpoints.
"Between Badagry and Seme border, there are about 50 checkpoints. By the time cargoes are brought through the border, extortion must have 'killed' the owner.
"The business here is not equally friendly, we are doing a double clearing of cargoes, we pay duty at Cotonou port, and on getting to Nigeria, you will be required to pay the same duty that is being collected at Apapa port. This has never been our style of doing business before.
"We have been having meetings with the Seme Customs CAC over these multiple checkpoints, he said he was trying his best, and the heads of these other agencies are tagging him as an enemy of progress".
Speaking further, he added that, "transit goods are still being asked to pay Cf9million instead of 0.3percent transit. These goods are manufactured from the ECOWAS region, not in Cotonou, they are not supposed to open that cargo, but the Cotonou government would collect duty".
"Now a Naira is equal to the Cefa now. After clearing cargoes with millions at Cotonou, on getting to Nigeria, you still have to pay millions to clear it again. Meanwhile, at Apapa port, it is not so. We are losing our importers", he lamented.
Kindly like us on Facebook