Joshua Yousouph
Apparently frustrated by the rejection of their commodities in Europe and other countries, Nigerian exporters have resorted to adopting the labelling and 'country of origin' of neighbouring West African countries, to avoid losses.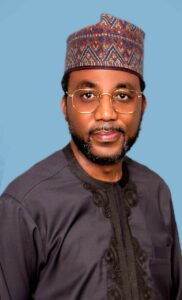 Sources hinted that, due to negative labelling and perceptions placed on Nigerian export by their prospective buyers, and that there are convincing evidences that Nigerian exporters have been adopting the labels of Ghana, Benin Republic and Togo.
Multiple sources confirmed that, once such goods, including agricultural produce and edibles, are labelled as originating from Nigeria, they are rejected at their countries of destination.
Giving reasons why the products are rejected, the Director-General of the National Agency for Food and Drug Administration and Control (NAFDAC), Prof Mojisola Adeyeye, confirmed that some Nigerian exporters bypass the agency.
She lamented that exporters are boycotting regulatory procedures and that all the food products rejected abroad never went through the scrutiny of both NAFDAC and the Nigeria Agricultural Quarantine Services (NAQS).
Adeyeye said: "Most of the exporters don't go through NAFDAC and after taking a shortcut at the other end, they get to the other side there is no shortcut, and the product will be destroyed".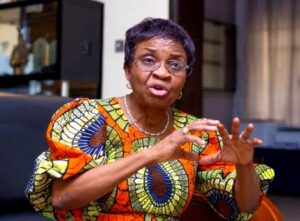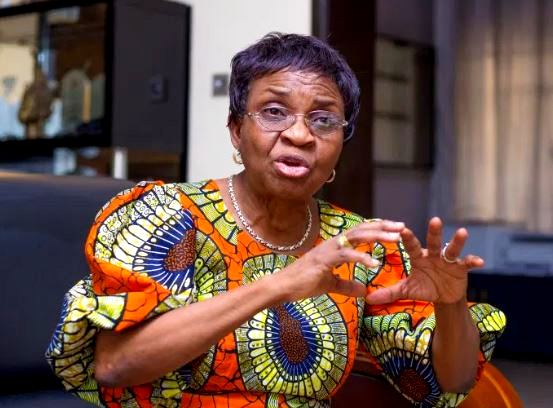 "We have to enlighten the public more about the role of NAFDAC in exportation, because we have to test whether there is pesticide residues and moles in the food. We have to do all sort of testing because if we don't, when it gets to the other side it will be rejected and destroyed".
"About 76 per cent of our products are rejected by the EU and it is NAFDAC that is informed using the rapid alert systems that these products have been rejected," she confirmed.
Also confirming the labelling, rejection and stereotyping of Nigerian exports, the Managing Director of the Nigerian Ports Authority (NPA), Mr Mohammed Bello Koko had recently urged the British government to address the negative labelling and rejection of exports from Nigeria by the United Kingdom.
Bello Koko told the UK Minister for Export, Mr Mike Freer who was in Nigeria on trade facilitation that the wrong profiling of Nigerian exports is borne out of a preconceived hostile perception of Nigeria and that it is not based on the quality of exports from Nigeria.
On her part, the Port Manager, Lagos Port Complex; Mrs Olufunmilayo Olotu stated that NPA has mapped out a portion of the Lilypond Transit Park as an Export Consolidation bay for the port and provided structures and systems to shorten the trade process and ensure goods arrive at their ports of destination in the best shape.
"We already have in place structures and systems for goods leaving Nigeria to arrive other places in topmost conditions, but like my MD highlighted in his speech, we are beginning to have situations where our exporters need to remove our national brand and identity as Nigerians to take on the identity of a fellow West African country for our goods to be accepted in the UK", she lamented.
Olotu advocated that exports from Nigeria should not be treated with any reputational bias, to enable the country to earn due recognition and value for her trade initiatives in the UK.
Speaking with Shipping Position Daily last week, the Chief Executive Officer of the Center for the Promotion of Private Enterprise (CPPE) and former Director-General of the Lagos Chamber for Commerce and Industry (LCCI); Dr. Muda Yusuf noted that Nigerian exporters are faced with issues of logistics, quality of institutions and the problem of bad perception about Nigerian exported goods.
Yusuf said most Nigerian exports which are perishable primary products often deteriorate due to lots of delays and traffic at the ports, and dealing with shipping companies. According to him, these have made importers of Nigerian products form a negative perception about Nigerian exports.
He lamented that exports coming from Nigeria go through adverse scrutiny compared to other countries which have encouraged exporters from Nigeria to transport their products through the land borders to other countries like Ghana, Togo, Guinea or Côte d'Ivoire for shipment to order countries.
Yusuf however called on export inspection authorities to be strictly professional by adequately carrying out quality inspections of Nigerian products before they are exported to avoid negative perceptions and disappointments from foreign importers.
In his words: "The exporters have their challenges with respect to the quality of export. Most of our exports are primary products and they are perishable. Once you have challenges for instance with shipment, we do shipment on schedule and it could affect the quality of the product. The quality could deteriorate because exporters encounter a lot of delays through the inspection, the port delays, dealing with shipping companies, the traffic and all that. So there are a whole lot of issues around the logistics of export. These logistics problems sometimes affect quality.
"Arising from that, some of our importers from abroad have had some experience that have not been so good which has created the problem of perception and once there is a negative perception, even if you are bringing quality products, they will make the country a high-risk country.
Affirming that goods from neighbouring West African countries are treated expeditiously and without wrong profiling, he added that, this is why Nigerian exporters prefer to ship their consignments through ports in Ghana, Togo and others.
"The kind of scrutiny that they will do on products coming from Nigeria will be much more rigorous than what they will do on products coming from Ghana and other countries. That is why there is this seeming discrimination between Nigeria and some of these other countries. Some of our exporters deliberately take their products through the land borders to countries like Ghana, Togo, Guinea or Côte d'Ivoire. When they do that, they don't face the same kind of scrutiny or discriminatory practices.
"So we have the challenge of logistics which affects quality and also questions of perception which may not necessarily reflect the reality on the ground. When you have a perception problem of a country, everybody suffers for it", he noted.
"Our inspection authorities also need to be up and doing. All these problems of corruption in the ports also affect the quality of inspection. If people rather than doing their inspection properly and just take money and allow products to pass, of course we would have this kind of problem. The institutions also need to step up so that they can do their work properly and professionally. If they take money and compromise the inspection process we would surely have this kind of problem" Muda concluded.
Also speaking, an exporter who exports agro products like, bitter kola, ginger, garlic, palm kernel oil and others, Mr. Bolajoko Taiwo noted that one of the major challenges faced by Nigerian exporters is the challenge of getting a buyer for their products. He attributed this to the wrong perception that foreigners have developed for Nigerian exports.
"I have been looking for a foreign buyer for a while. The challenge I am facing now is how to get a buyer for my export products. I have been searching for buyers online, but I have not got any yet" Bolajoko lamented.
Kindly like us on Facebook